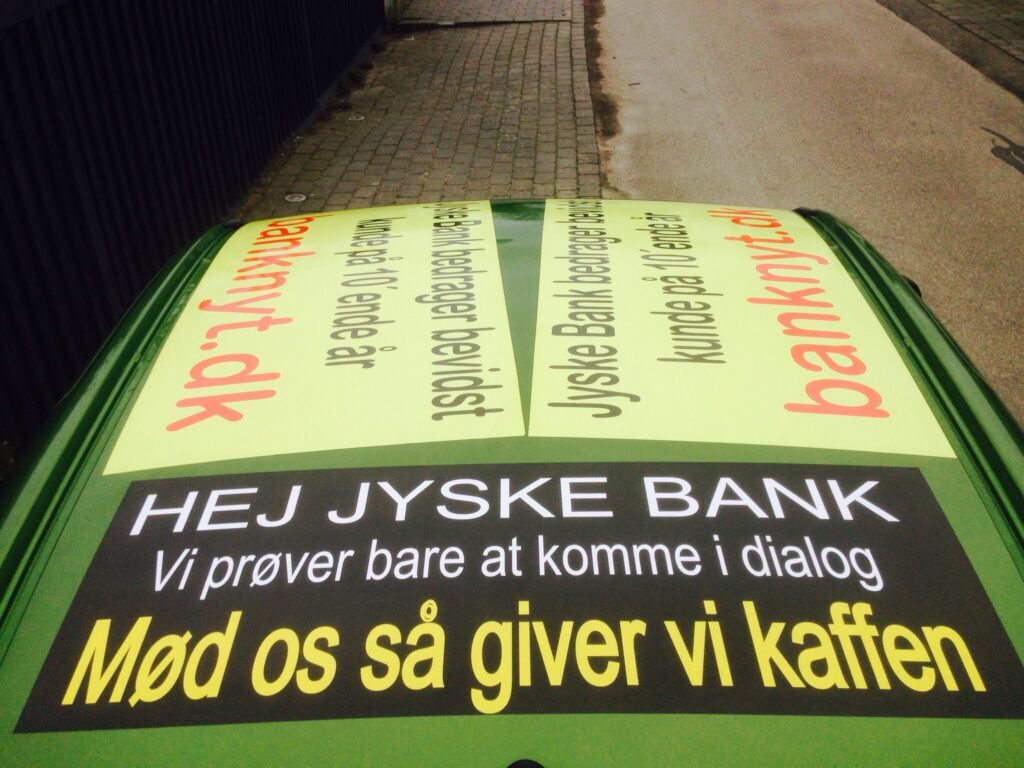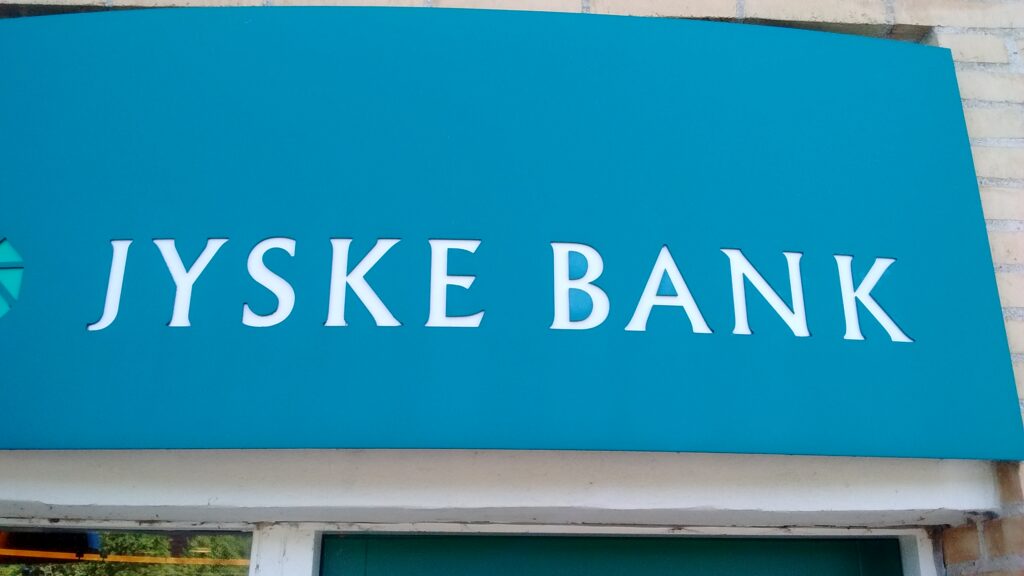 Since Jyske bank has bought and paid for our former lawyer to work for Jyske bank.

Have we not really have a lawyer until November 2019.

And when Jyske bank writes October 30, and asking the court, to disregard the client's presented fraud and false allegations October 28 against Jyske Bank, to demand attorney's injunction.

Surely so that Jyske Bank could again buy the new lawyer, not to submit fraud allegations, that is the very foundation of Jyske bank.

Do you have another explanation ?.


But this time the client in Jyske Bank has found a lawyer who is not corrupt and who has promised to bring the client's case against Jyske bank and that according to the client's own allegations from 28-10-2019.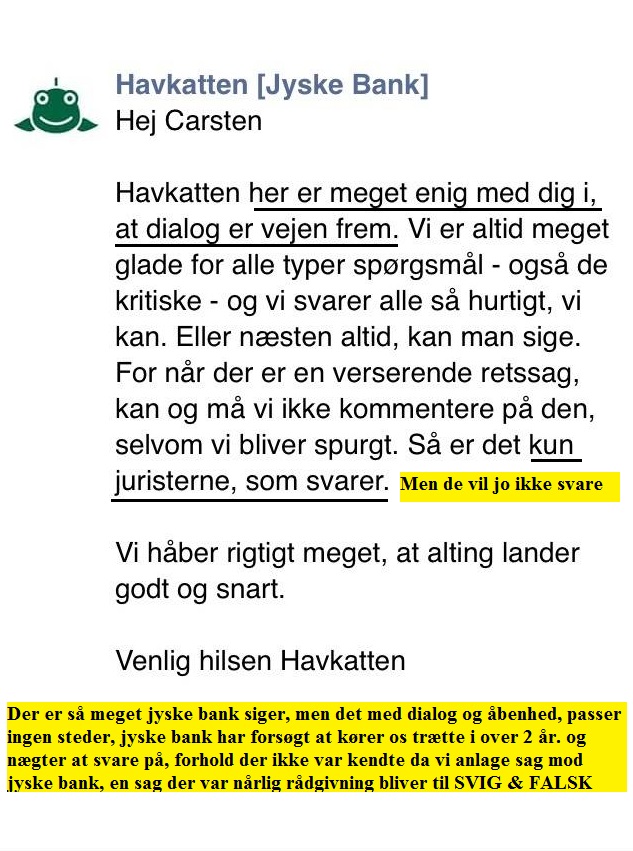 WHAT IS WRONG IN DENMARK
Share our call for help, but just for your information some have been blocked BANKNYT.dk on facebook.

Perhaps to cover the Danish criminal banks, and to hide the truth that Danish police will not investigate the Danish banks, that are reported for Fraud and Document Fake.
What is most illegal for banks.

FIND JYSKE BANK

Money laundering.
Fraud.
Document forgery.
Exploitation.
Maybe bribery.

Some of this and more, are Danish customers, in the Danish bank like Jyske bank exposed to.

If you do not believe it, ask Jyske Bank +4589898989 they are allowed to answer you.

The case is in the district court under case no. BS-402/2015-VIB

For the first time since we asked February 2016, the earlier lawyer to present our allegations against Jyske Bank, here we ourselves had to submit them October 28, 2019.

You are also welcome to ask plaintiff +4522227713
And if you find anything, that may be wrong.

Tell us and we
correct it immediately.

🙂

We have found a new lawyer, who is not corrupt, and would like to present the client's claims against Jyske bank.


🙂

Letters dealing with the case against Jyske Bank for fraud.

Covers allegations and evidence against Jyske Bank, in case BS-402/2015-VIB. as Jyske Bank in several ways, has tried to prevent was presented in court.


–
When our claims document is made, after our closing petition of 28-10-2019, will we share letters from these links.

LETTER LUNDGRENS.
Do you dare to trust Lundgrens lawyers, if the lawyers are corrupt ?. And cover the Jyske Banking fraud. ?.

LETTER RØDSTENEN.

LETTER LUND ELMER SANDAGER.
Do you dare to trust Lund Elmer Sandager lawyer, if the lawyers are lying in legal relationships ?. And cover the Jyske Banking fraud. ?.

LETTER JYSKE BANK.
Management and CEO Anders Dam.
Do you dare to trust Jyske bank if, the
Jyske Bank's Board of Directors is lying in legal matters, to disappoint in legal matters. ?.

LETTERS TO THE COURT IN VIBORG.
Including appendix 28-101. Which we ourselves have tried to present on 28-12-2018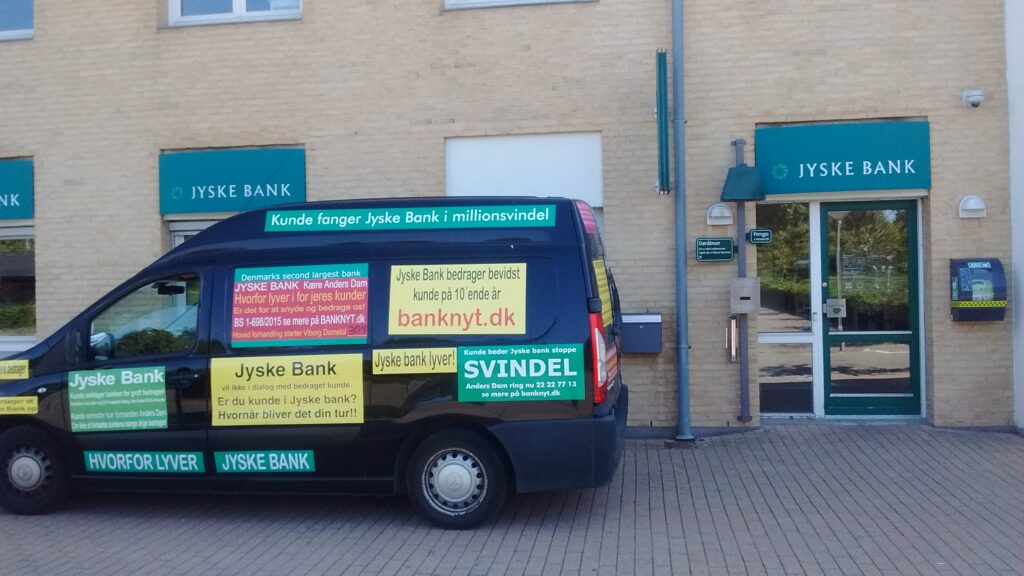 🙂

The journal Danish banks such as Jyske Bank have major problems in complying, with the law.

Can Danish lawyers be bribed.

Click and see more at Banknyt.dk

🙂

Read our claims BS-402/2015-VIB.

Which after 2 lawyers Redstone Rødstenen in AArhus and Lundgrens in Copenhagen.

Would not present the court, but as the Customer himself after 43 months here 28-10-2019 presents for the court.

🙂

You are probably wondering why this page about Danish banks is made ?.

🙂

THE ANSWER IS.

🙂

This is a call to the big Danish banks, to not lying to their customers.

With a view to getting an unreported income to the bank.

🙂

A loss from the customer, who becomes a income to shareholders, who actually own the banks.

🙂

An income that becomes a crucial asset loss for the customer.

In Danish it is fraud.

🙂

We know that the large Danish pension funds, own large shares of the Danish banks, such as ATP.

And these act just like Blakstone.
Which the danish government has so much against.

🙂

But the problem with the pension funds, is they don't care how their wealth increases.

🙂

We already know that banks such as Jyske Bank, which in their cases succeed in calling cases for bad advice.

And that the bank then chases limitation which is only 3 years.

🙂

This is a socially big Danish problem.

As the Danish banks do everything they can, to ensure that their clients do not discover that they are subject to deliberate bad advice.

🙂

At least not until after 3 years have passed, and here is where the banks chase the obsolescence.

🙂

As banks like here, in the case mentioned Jyske bank, seemed to speculate on getting all their obsolete.

🙂

IS THAT IS A PROBLEM

🙂

In order to secure Danish banking customers.

The parliament is forced to change the statute of limitations to the banks.

The statute of limitations on the Danish banks, must be up to at least 5 years, if not 10 years.

🙂

If this does not happen, the banks like here Jyske bank Will not change their business methods.

As our case BS 402/2015-VIB is a good example of.

🙂

The law of good custom must also be changed.

So that it becomes a law that is punishable by transgression.

🙂

If you look at the Danish bank cases, and judgments in through, from Danish banks like Jyske Bank

🙂

Will you be able to read that Jyske bank does a lot of telling in court, they do not have to comply with good practice.

As it does not have any consequence to violate good practice rules for banks.

🙂

If the statute of limitations was,
at least 5 to 10 years.
And good customary law made.

🙂

Wild cases like the hedge case, swap cases and many more cases, for many hundreds of millions hardly to be found.

🙂

But now the law, is as it is.

If the state parliament, wants to help the banks, then the law should not be changed with lying to their customers either.

🙂

And then the banks won't change.

🙂

In our case.

We have found that banks, like Jyske Bank do not care about the law.

And probably have violated most of the law before crimes.

Remember, since 2016 we have been running around with advertisements,
about the case.

And wrote about it in the diary banknyt.dk here.

Jyske Bank has been fully involved in Banknyt
Since October 13, 2016.

And Lundgrens has been doing it.
Since April 16, 2018.

But they will not realize there is something wrong with their businesses.

🙂

But that we as a client also experience, Jyske Bank bribing our lawyers, not to present the client's case, to the court.

Is an extension, and this was not expected.

🙂

The case that the customer himself has to present the court.

Is that the customer accuses, Jyske bank of fraud.
And now also bribery, in the form of return commission.

🙂

You can read this in the allegation document from 28-10-2019.


We share our closing response from 28-10-2019 here.

Try and compare our response, with the Lundgrens delivered 18-12-2018

Look at the bottom of the page, banknyt.dk

And ask Lundgrens and Jyske bank.
If they have been some payment, for not submitting the client's claims, to the court

🙂

See Banknyt.dk bank news

🙂

See Nyforsikring.dk new insurance

🙂

See Nyadvokat.dk new lawyer

🙂

See Rignu.dk rich now

🙂

See Hurtigrig.dk fast rich

🙂

And no this is not fun.

We try to get the management of Jyske Bank to apologize and apologize.

But not least to admit, it is just not okay, to cheat and deceive its customers.

And that it happens with the management behind, as in association.

The management has decided to continue the Jyske bank's fraud.

What can we do when the Danish police will not investigate Jyske Bank for fraud against our customers.

Police chase 0100-83966-00085

🙂

Ask yourself about, is Jyske Bank an honest, fair, and reputable, Danish bank ?.

Or is there something about the talk of Danish Banks being dishonest ?.

And uses Danish banks to bribe, and lie in legal matters, to disappoint in legal matters.

We only ask because it seems to be a FACT.

–
Or do you have an explanation.

Why the client here, must both fight against their own bank Jyske Bank.

And also have to fight with their own lawyer.

Who directly work against their own client.
In a case that is about being honest, and honorable.

🙂

And what about the great Danish law firms, like Lundgrens.

Have these lawyers acted as a reputable law firm ?.

🙂

We will continuously share all attachments on, among other things, diary since bank new

"Banknyt.dk"

🙂

And now remember this diary, is due to the overall board of Jyske Bank.

🙂

It is the full responsibility of the Board of Directors that we are exposed to fraud, and who do not want dialogue, and that is why we are exposed to fraud today.

🙂

We do not want the case, but we are up against Denmark's second largest bank, which has a different view of good banking.

🙂

While we are still trying to meet the bank Group President CEO Anders Christian Dam, for an explanation

🙂

Lundgren's lawyers, Dan Terkildsen, have said on their office, 13-08-2019 That Jyske Bank's Board of Directors has no responsibility.

🙂

We believe that Lundgrens, has only manipulated with us, not to present our claims, so that with the Jyske Bank Board of Directors having no responsibility for Jyske Bank's fraud, we do not agree

🙂

WE WANT DIALOGUE

🙂

And, therefore, again asks the chief executive CEO Anders Dam to re-examine the matter

🙂

Isn't something wrong

🙂

If Jyske Bank did not make money in the pants, then of course we have to pay Jyske bank their money.

🙂

But that we have to be exposed to this is outright evil.

🙂

Dear all of you at Jyske bank.
Lund Elmer Sandager.

Now read the letters we have sent since the beginning of the case.

And see if there is something completely wrong.

CALL US +4522227713

🙂

This is not written in a bad sense.

But only like a breath of fresh air, to research your business for the way you make money.

🙂

From here the very best regards, to the Group Board of Jyske Bank Denmark.

Storbjerg Erhverv
Soevej 5.
3100 Hornbaek

Danmark
+4522227713

🙂

Hope this soon becomes a forgotten cause and we together can laugh at it. so look forward.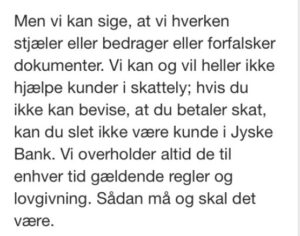 SEE www.BANKNYT.DK
As we have repeatedly stated the Jyske Bank Group, the Management, the Board of Directors since May 2016. that we probably believe that we are exposed to a huge fraud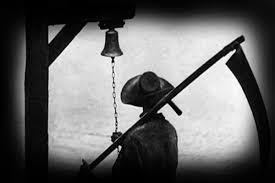 We at the same time continuously told our lawyer to submit our fraud allegations against Jyske bank, letters, sms, mail, telephone, But Lundgrens would not hear, as Lundgrens had been employed by Jyske bank
Therefore, contrary to the client, Lundgrens has not presented any of the client's claims to the court, and unless Lundgrens is stupid and cannot hear us say, and read that we write ANNEX 1. is false, so clear why Lundgrens does the opposite of what the client is asking for.
Lundgren's Partner Dan Terkildsen has stated, at a meeting on 13-08-2019, that the Board of Directors of Jyske Bank has no responsibility. and since Dan Terkildsen himself teaches and does courses, among other things. responsibility of the board and questioning methods, then Lundgrens should know what is true or false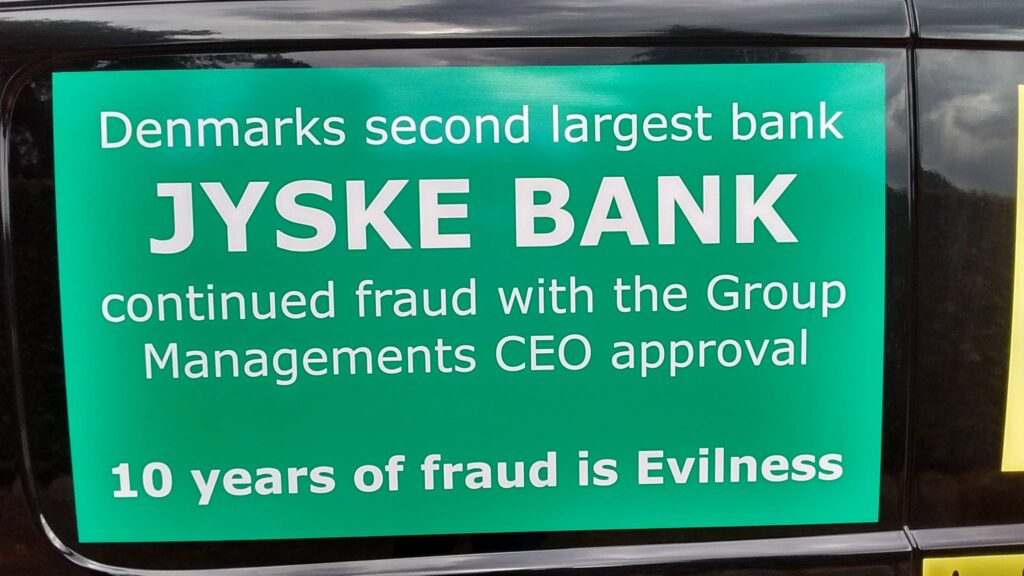 Here you get the truth about the scams that are going on in the Danish banks, which other banks cover, and lawyers help to continue
Read what we write Lundgrens should present and see that they do not, and then Lundgrens fired

We are trying to explain to the court which criminal organization we are up against, which we have presented to the court, we also explain that Jyske bank's management has, with great visibility, bribed Lundgren's lawyers, not to present our claims in court, therefore we have submitted our own charges, of course, having fired Lundgren's grim suspicion of being corrupt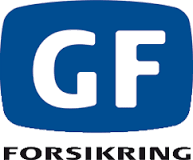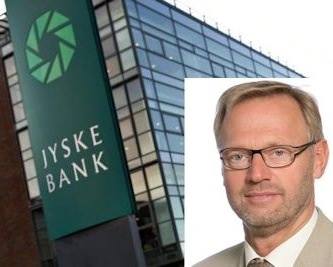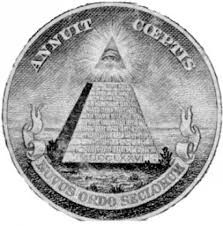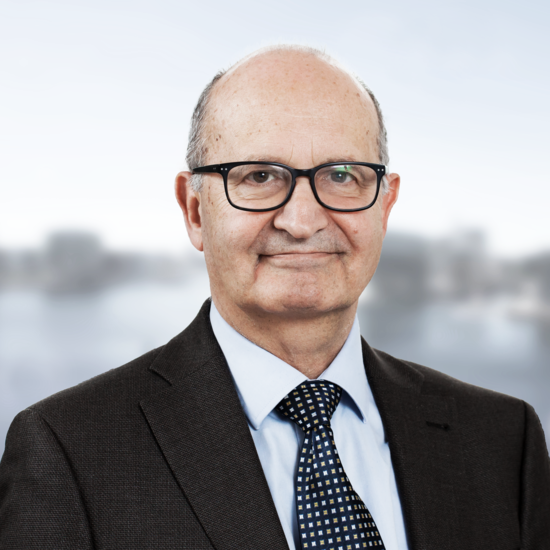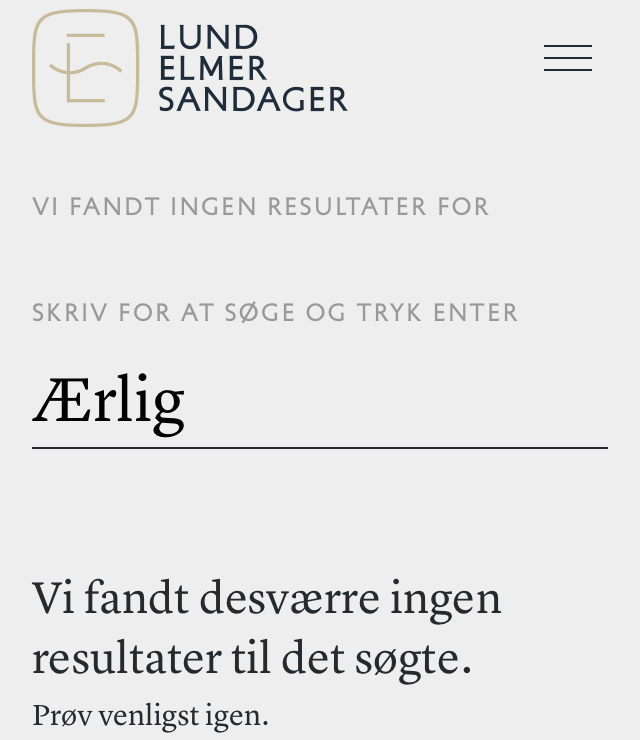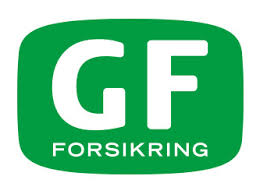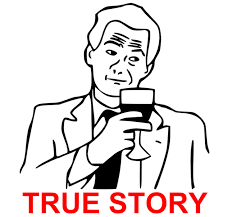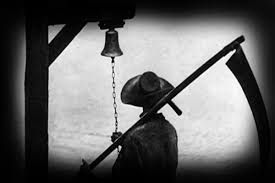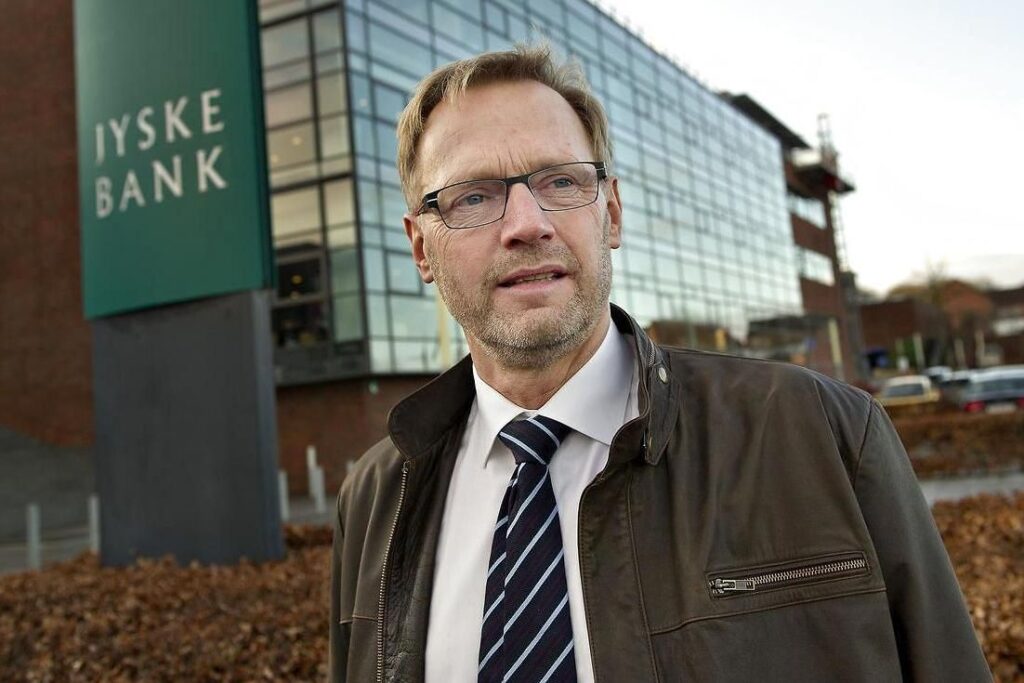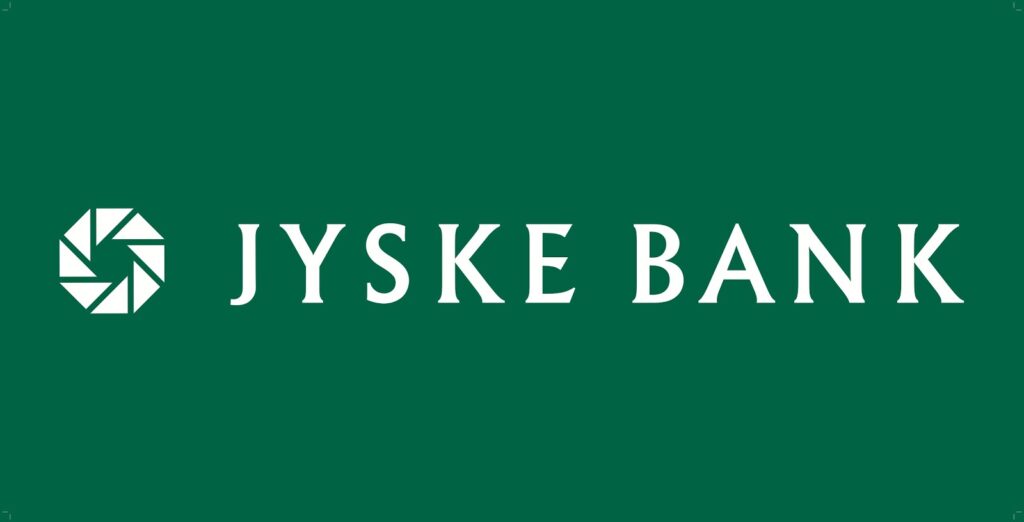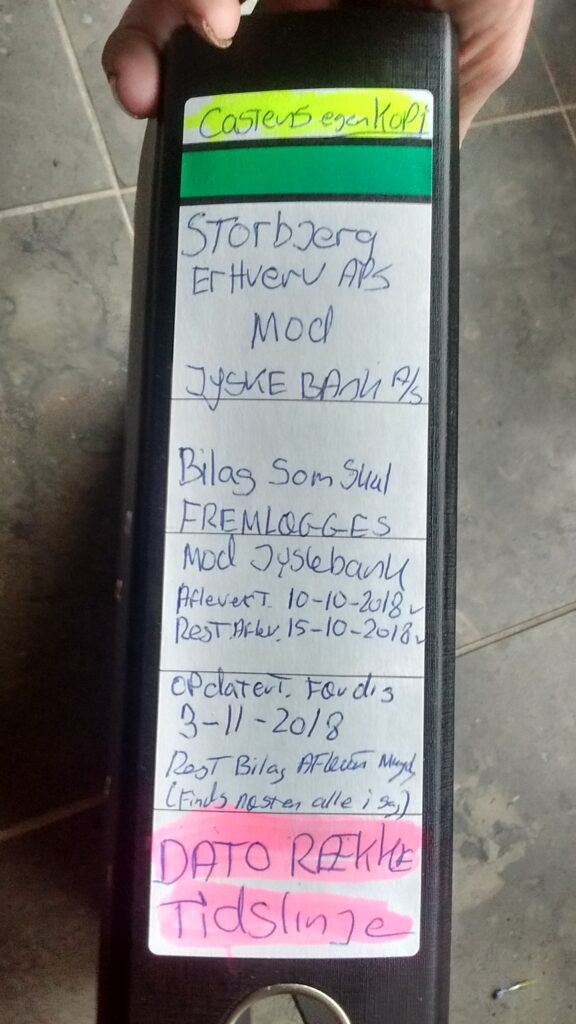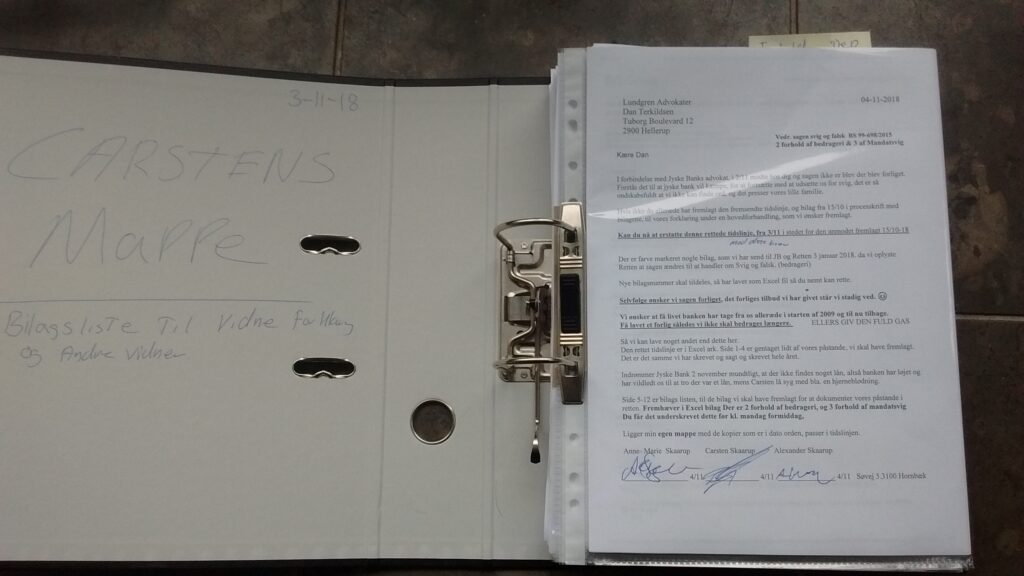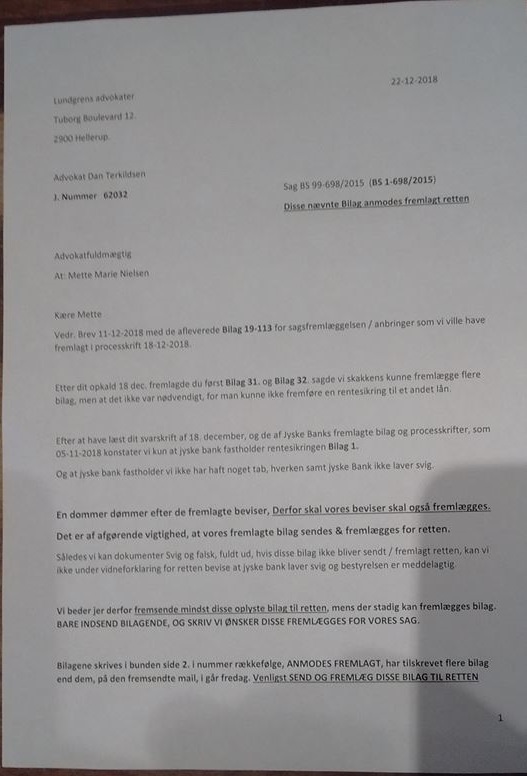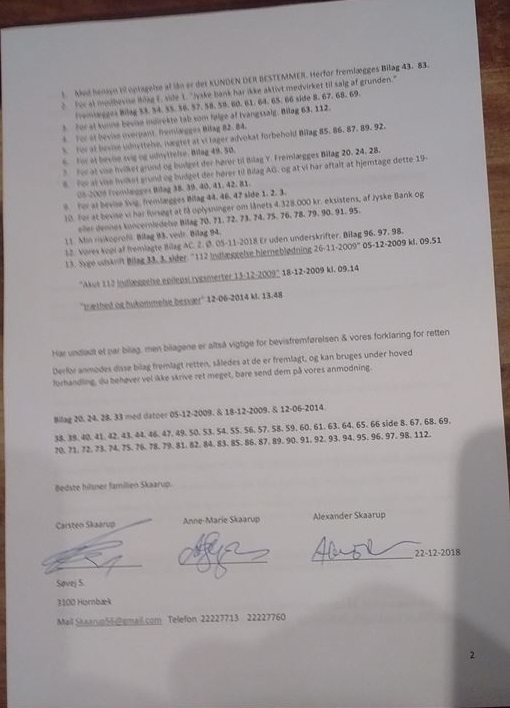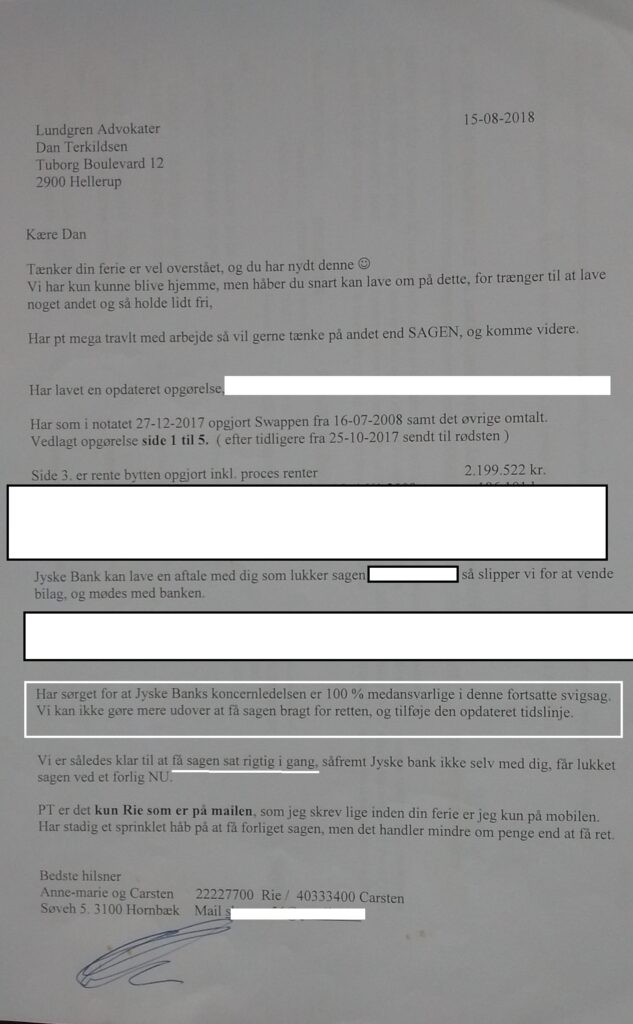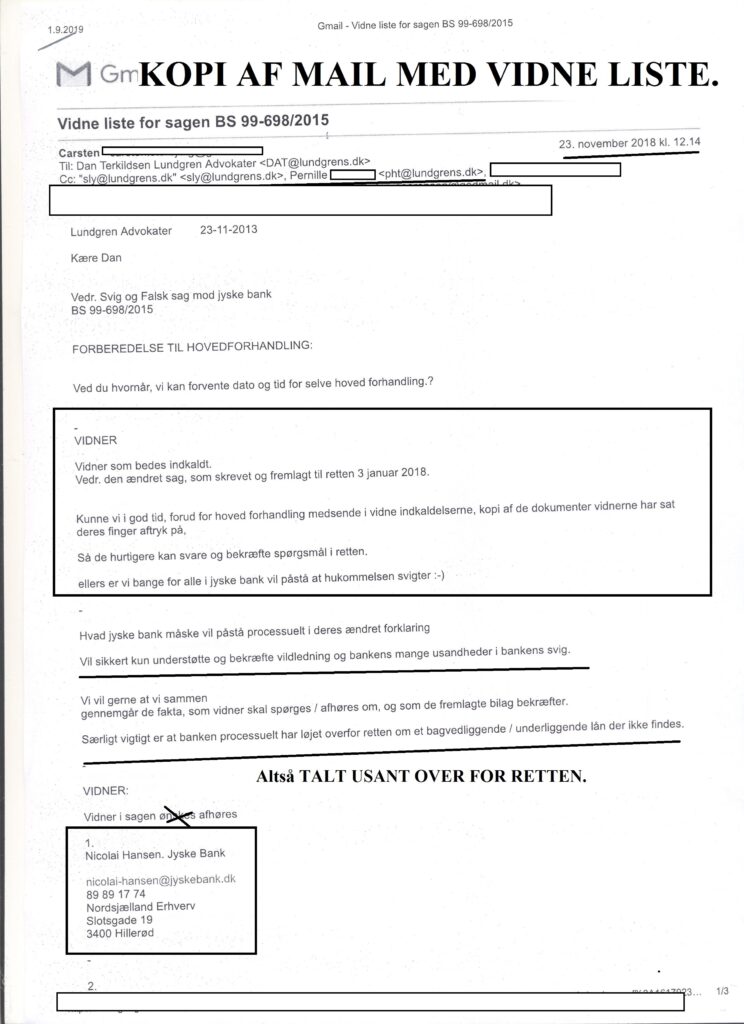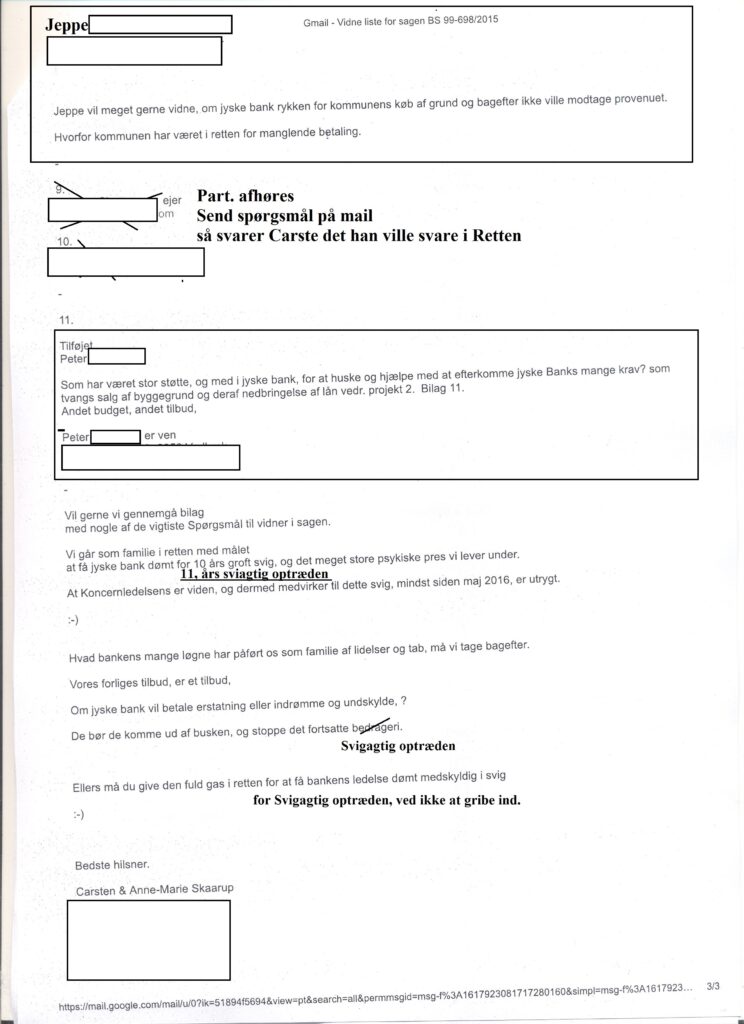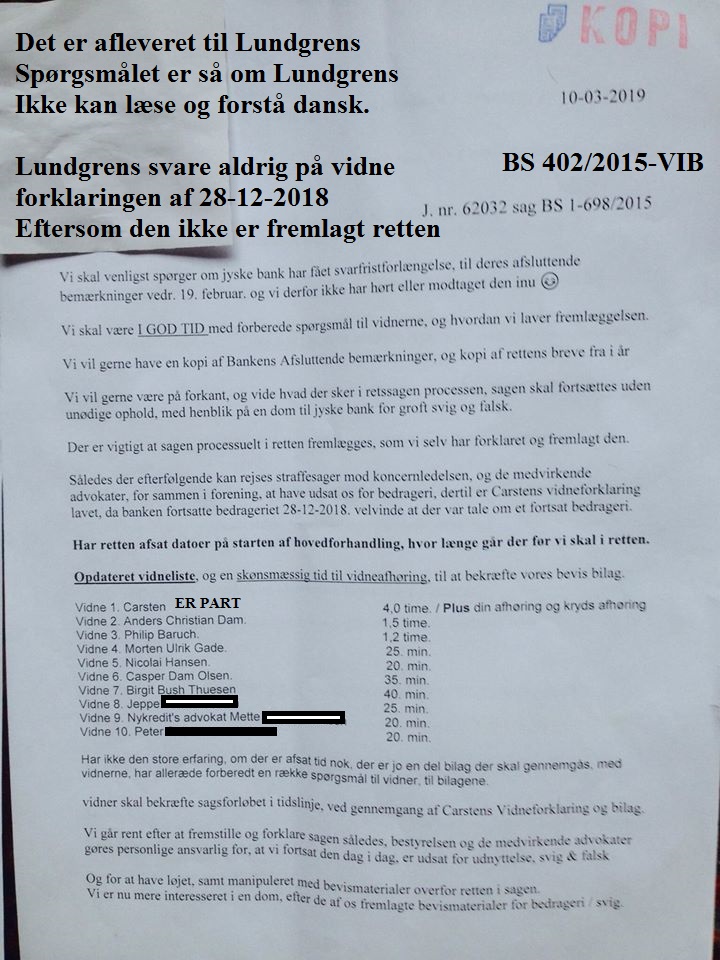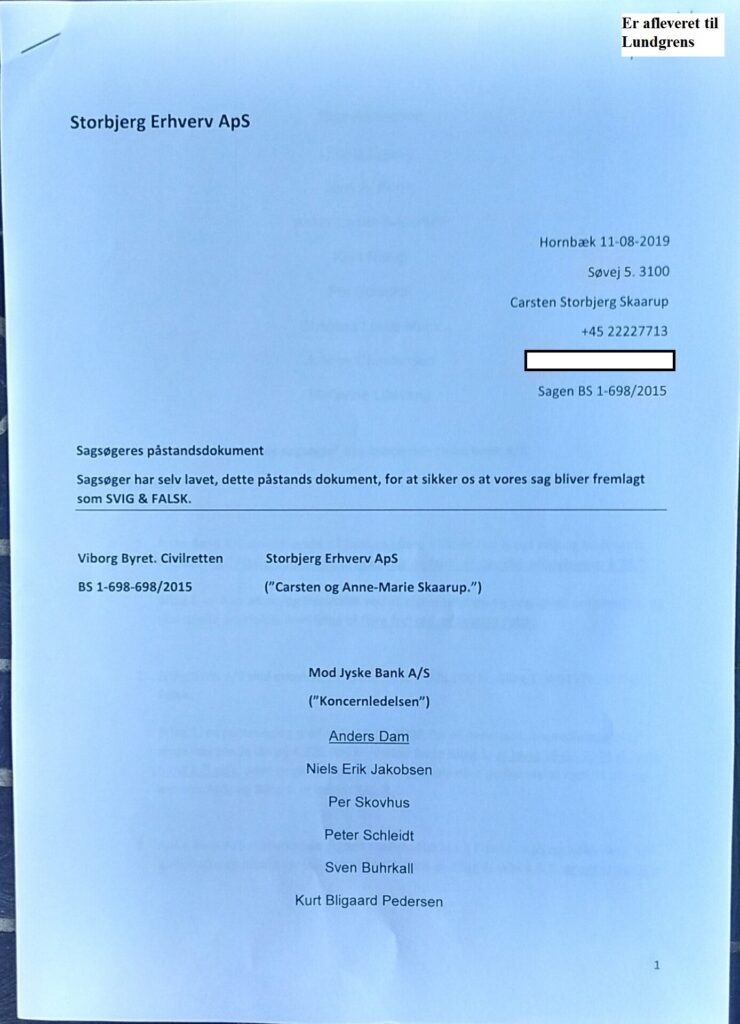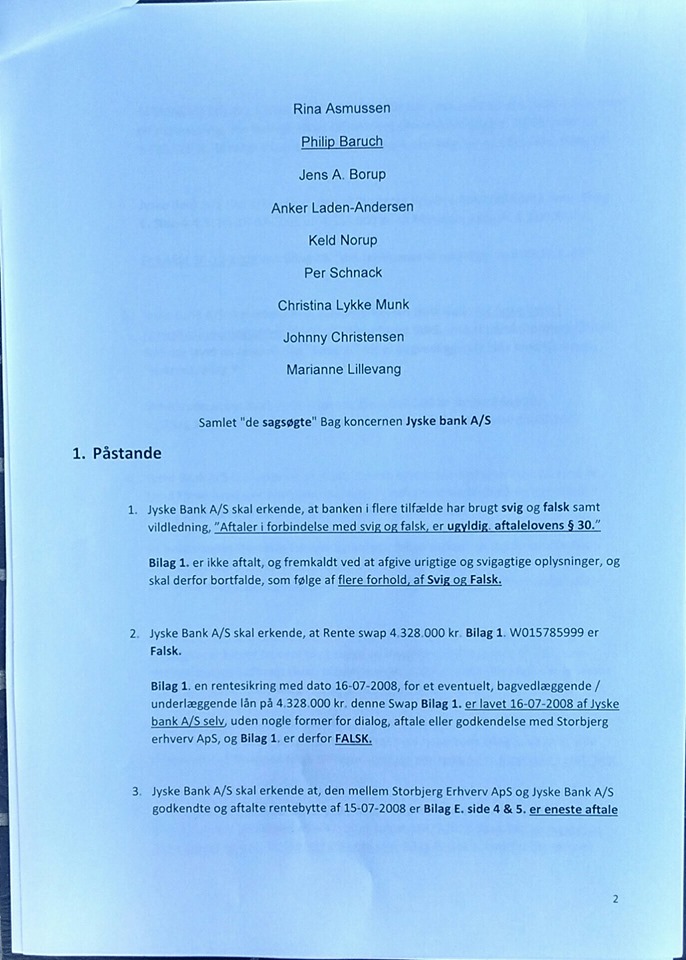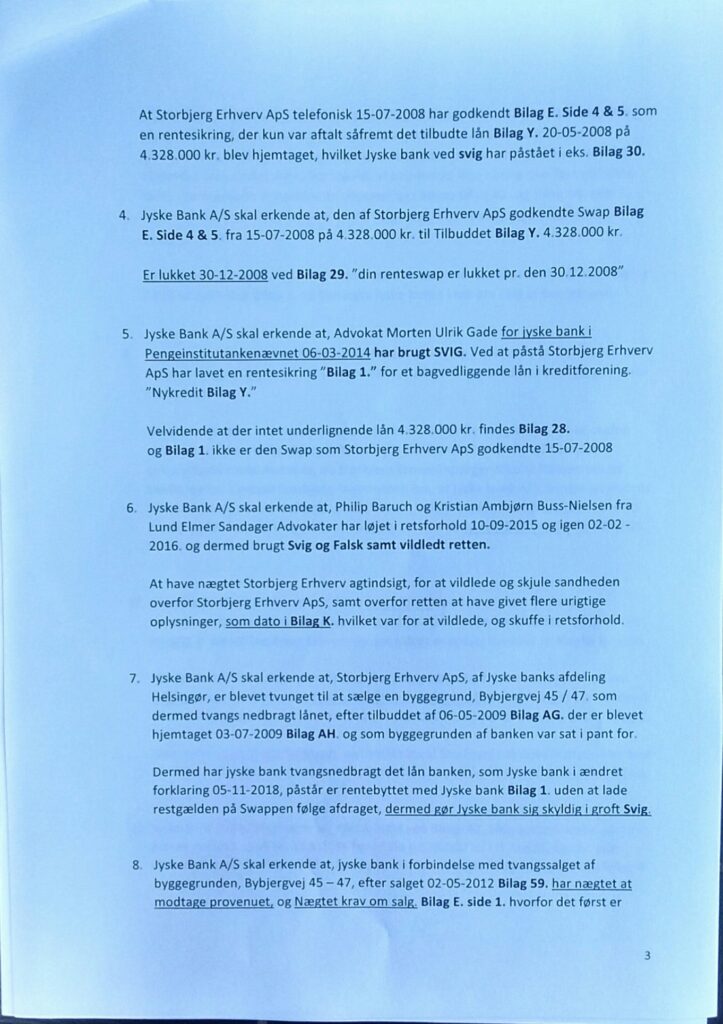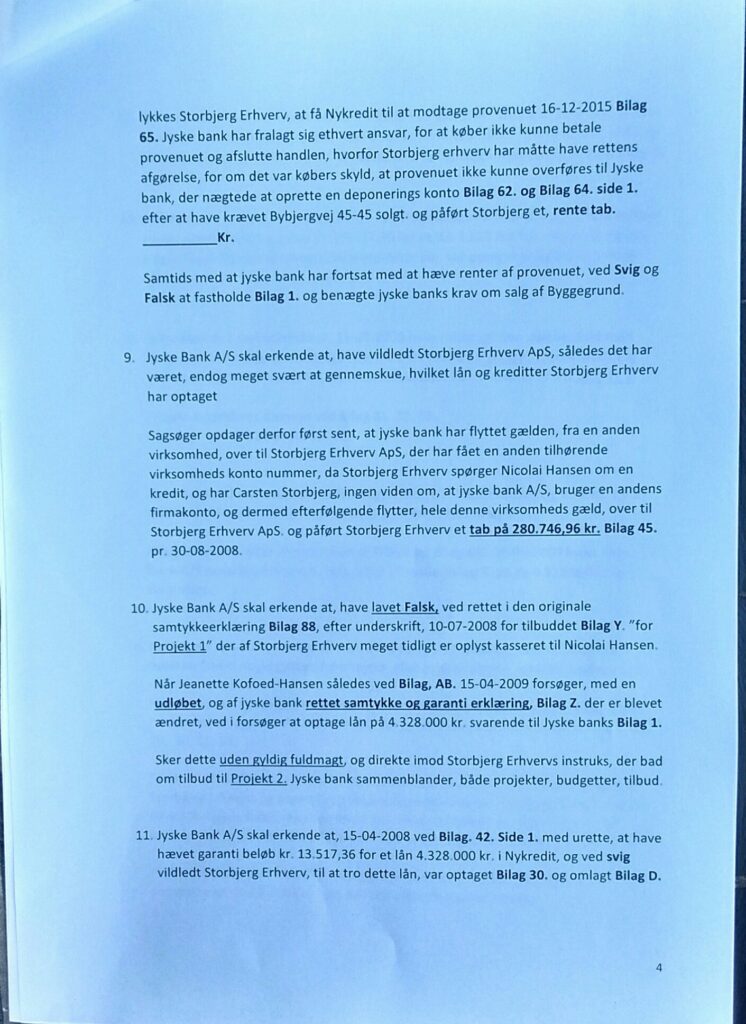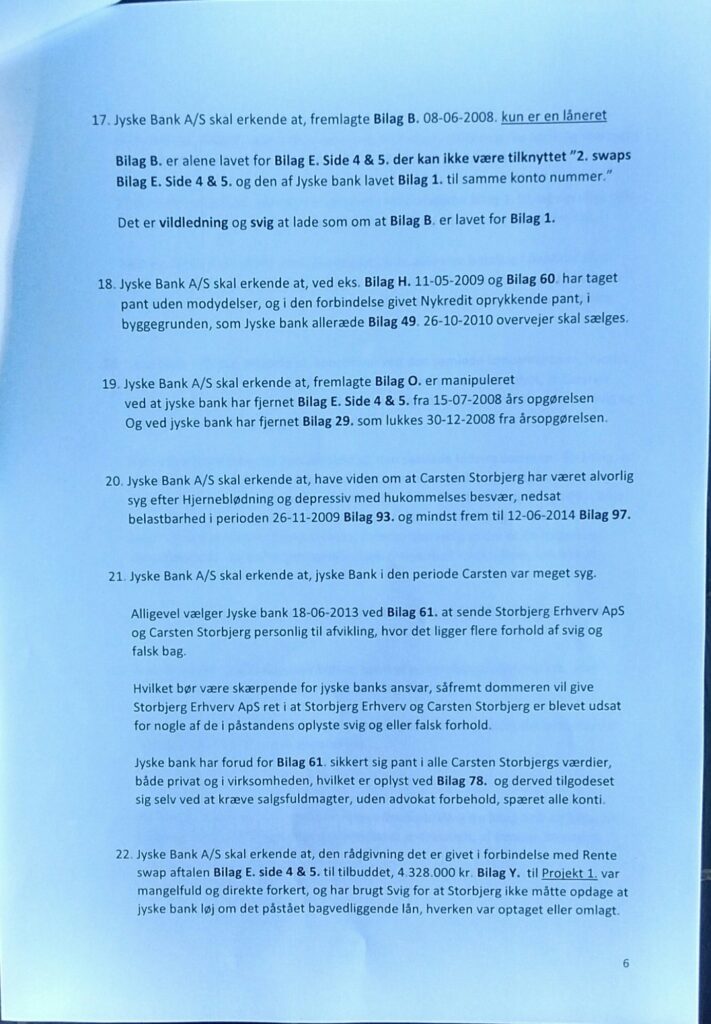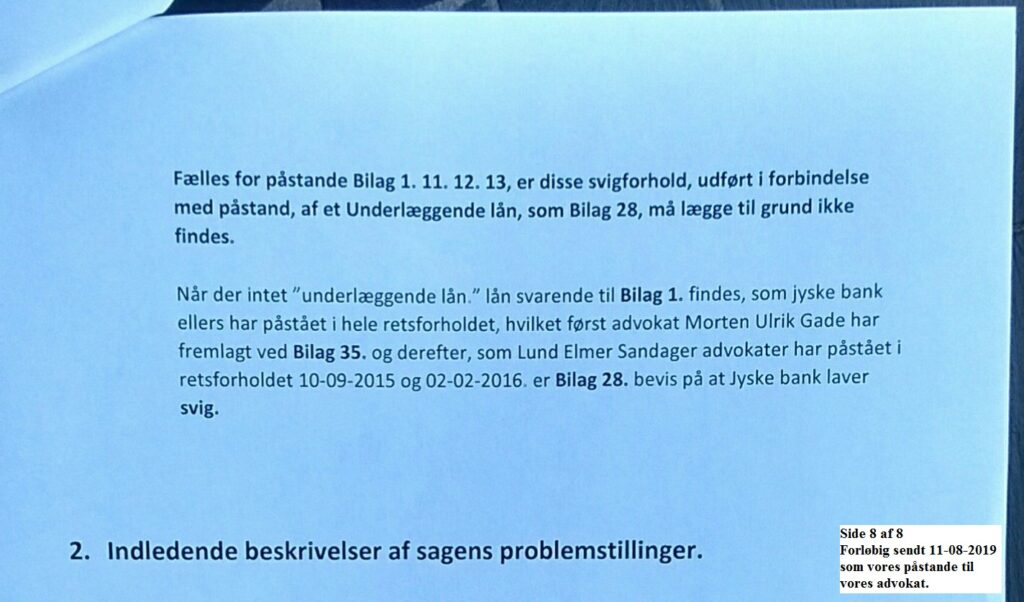 Are you in doubt about what our allegations against Jyske Bank are about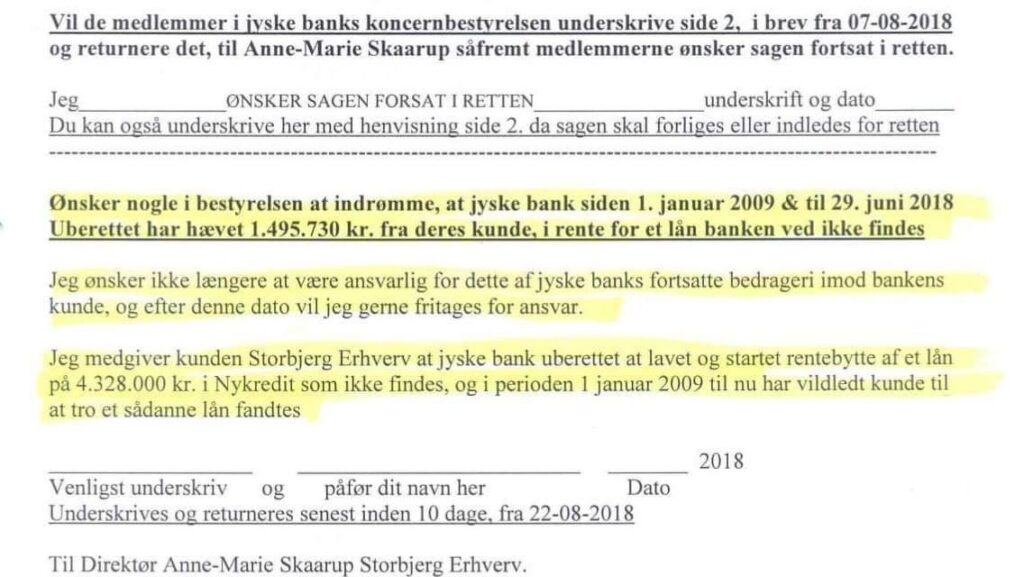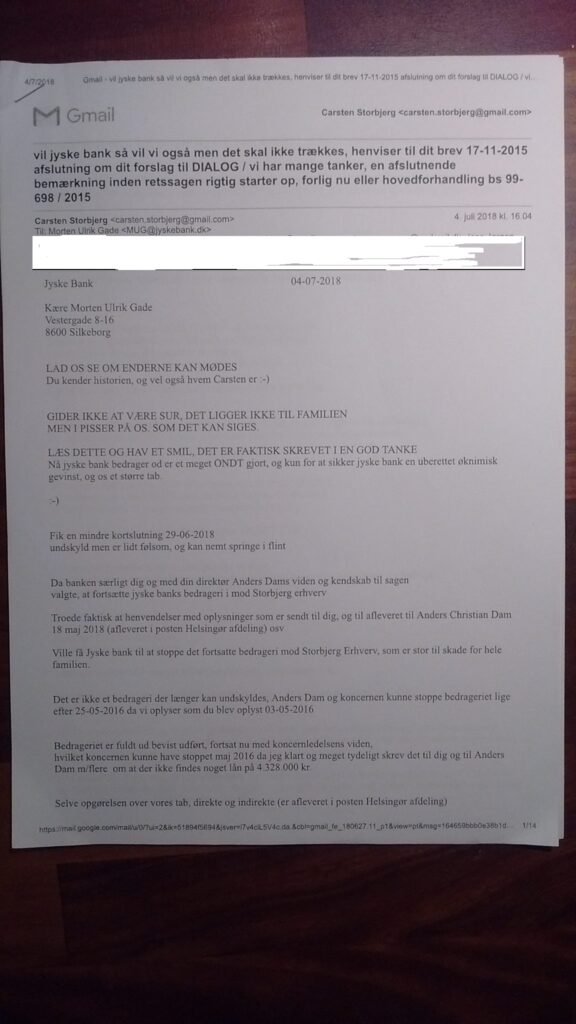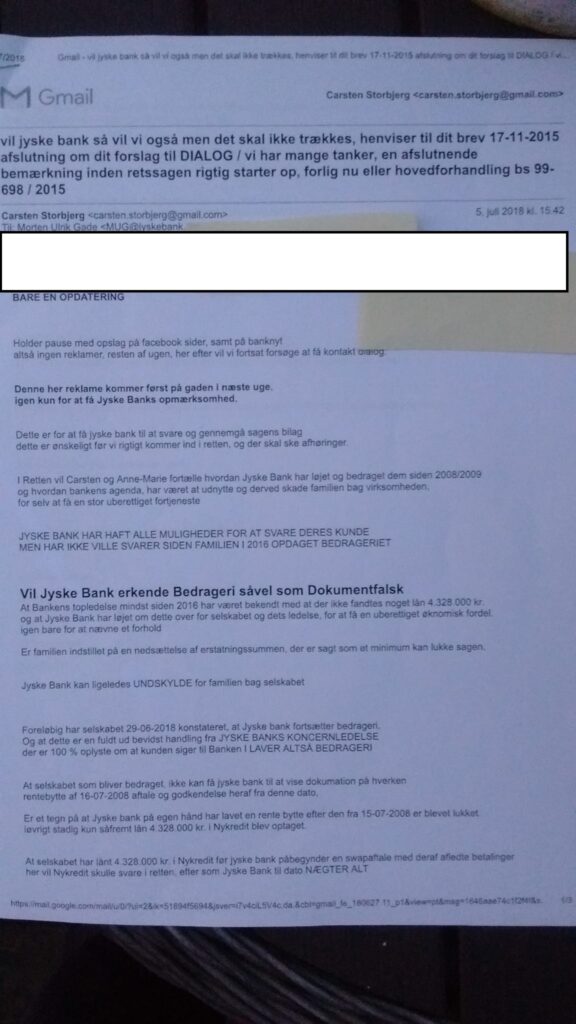 Are you Lundgren's doubt about what our claims against Jyske Bank are about?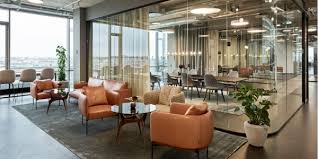 Following the shared letters to Lundgrens, and many more similar letters, Lundgrens presents their claims. Note that it is not the client's claim, but only what Jyske Bank and Lundgrens have stated are the claims that must be presented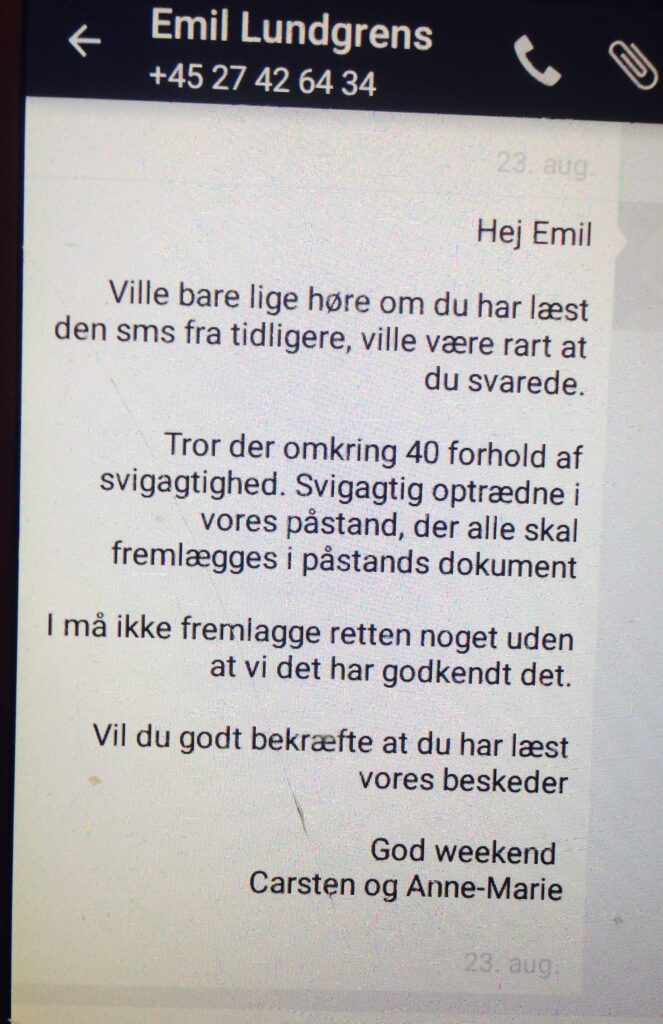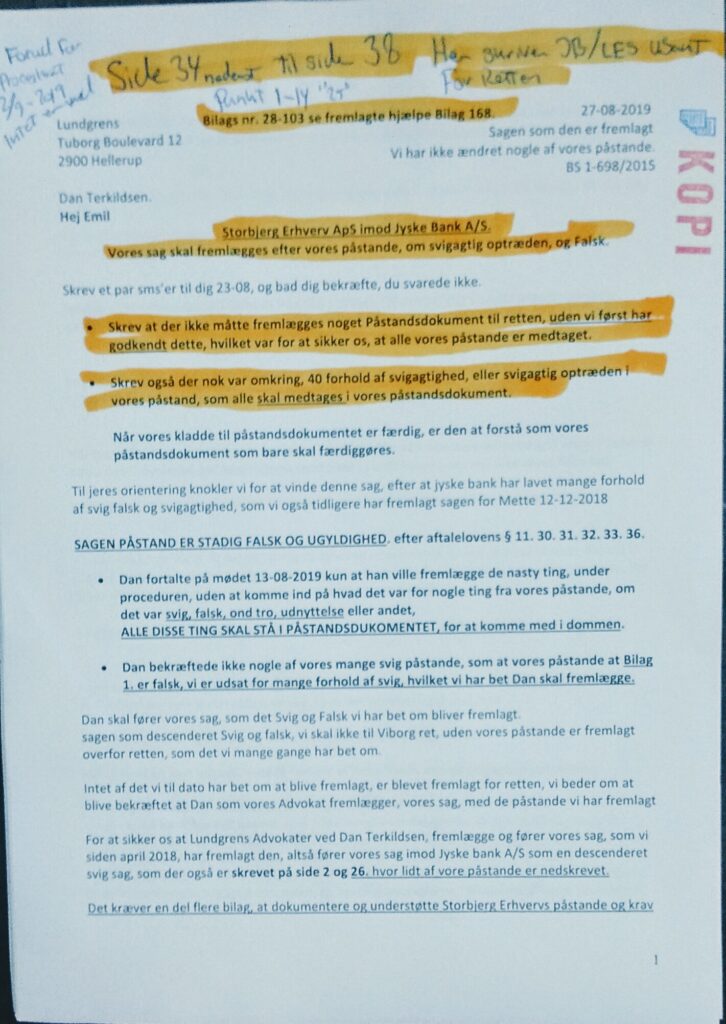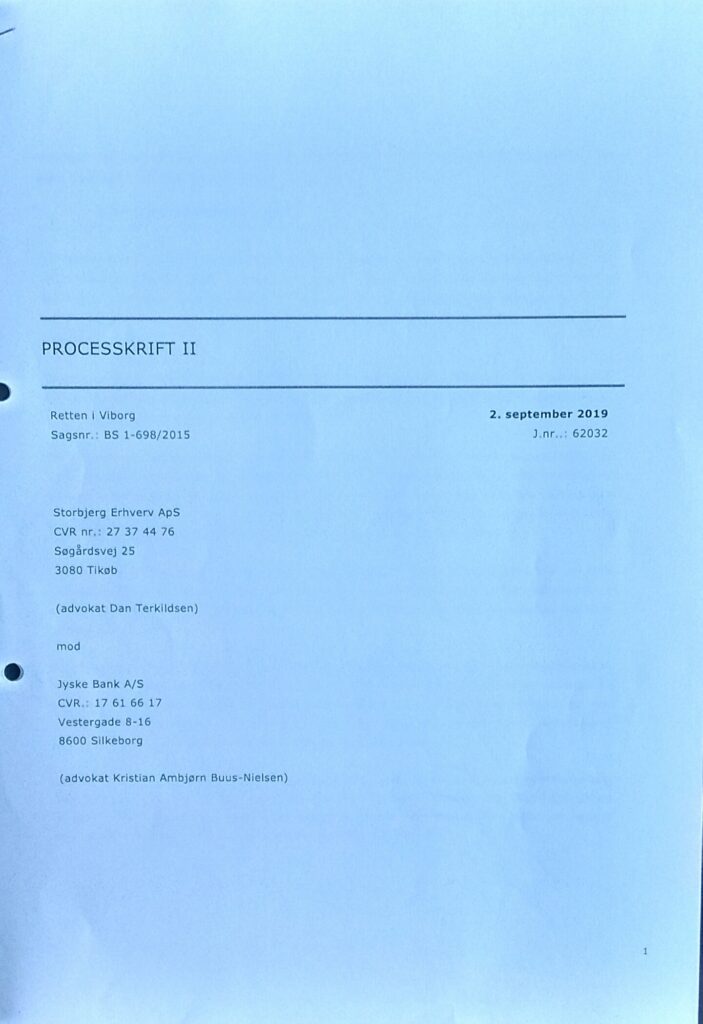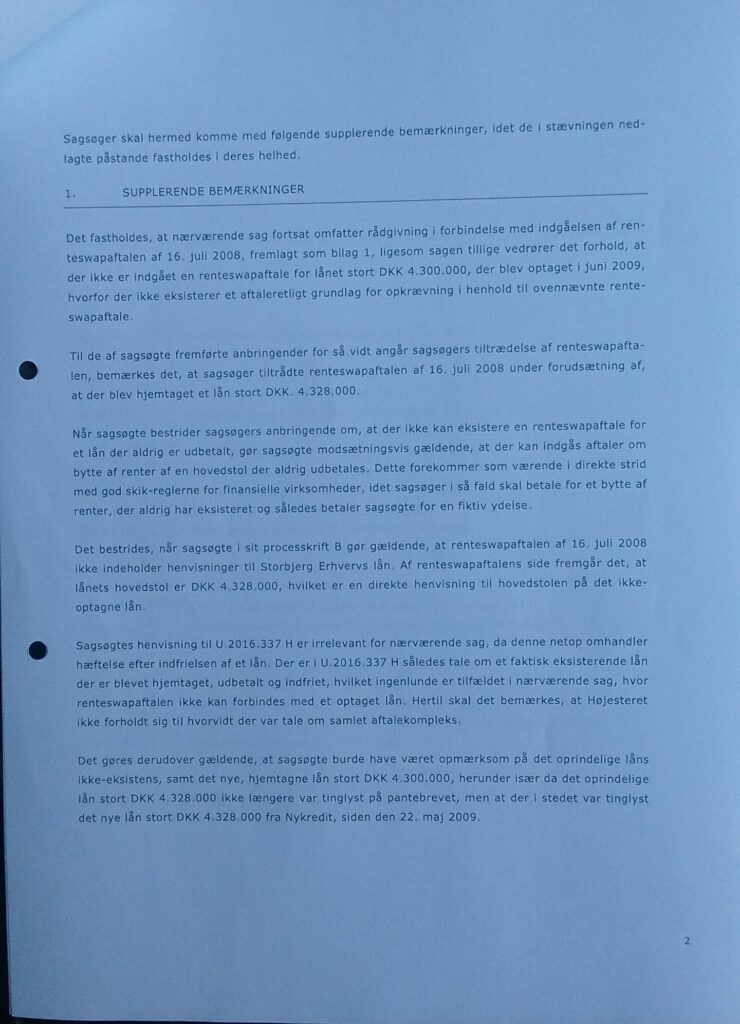 Can you see about Lundgrens by their talented Partner Dan Terkildsen, see if Lundgrens forgot some of our claims, or maybe wrote something completely different that we asked Lundgrens to present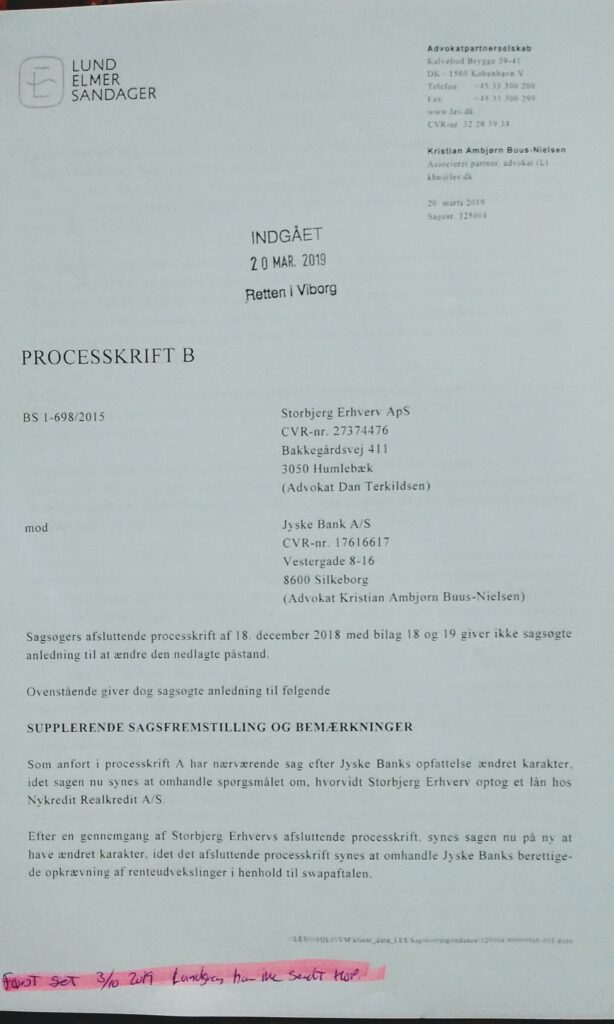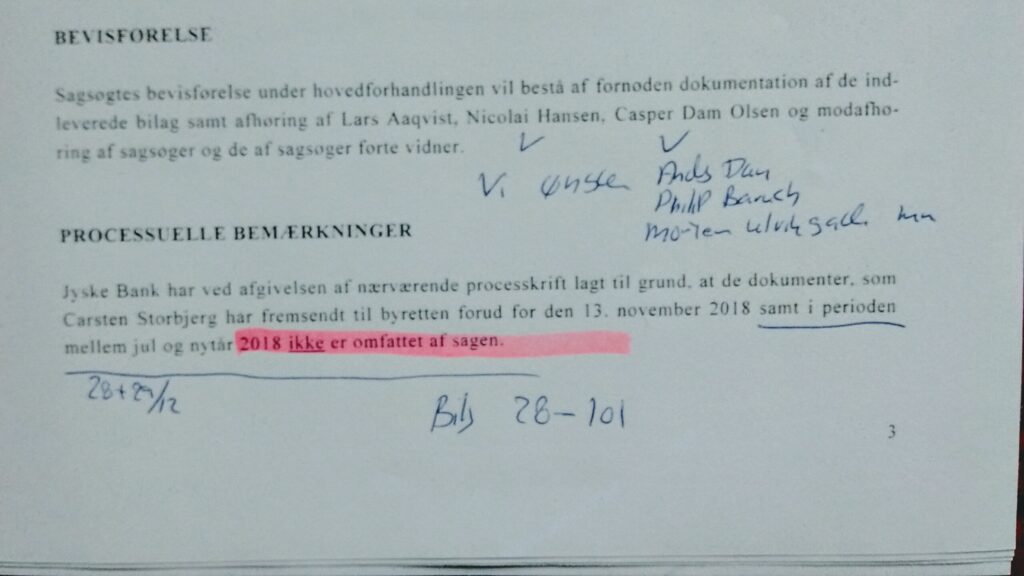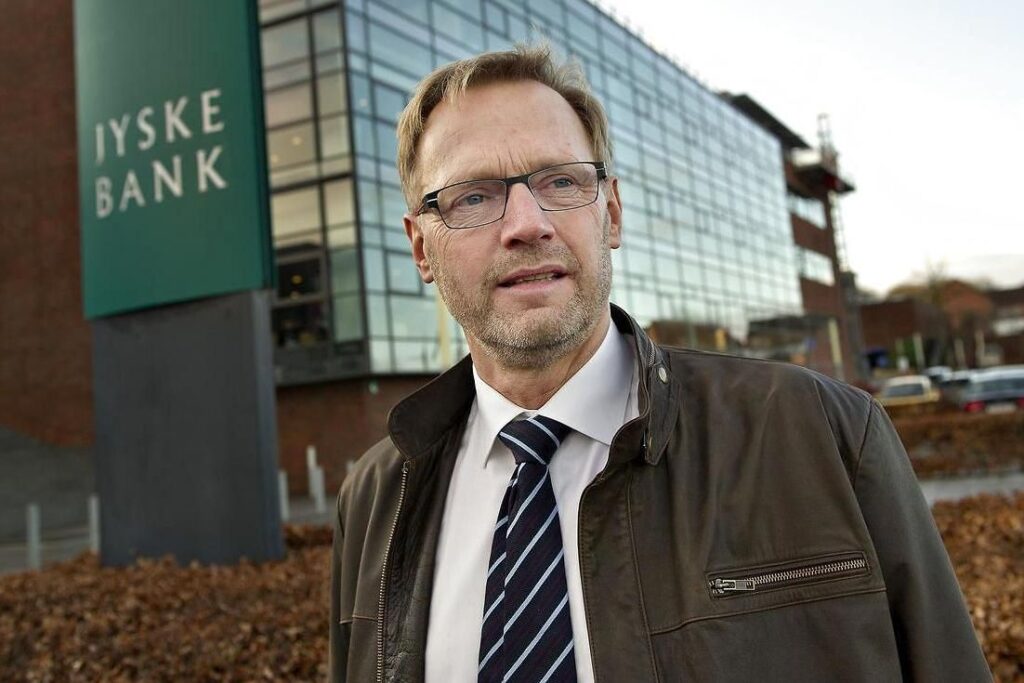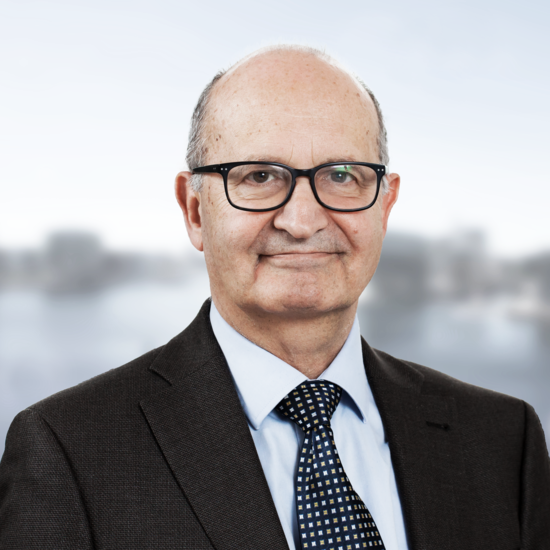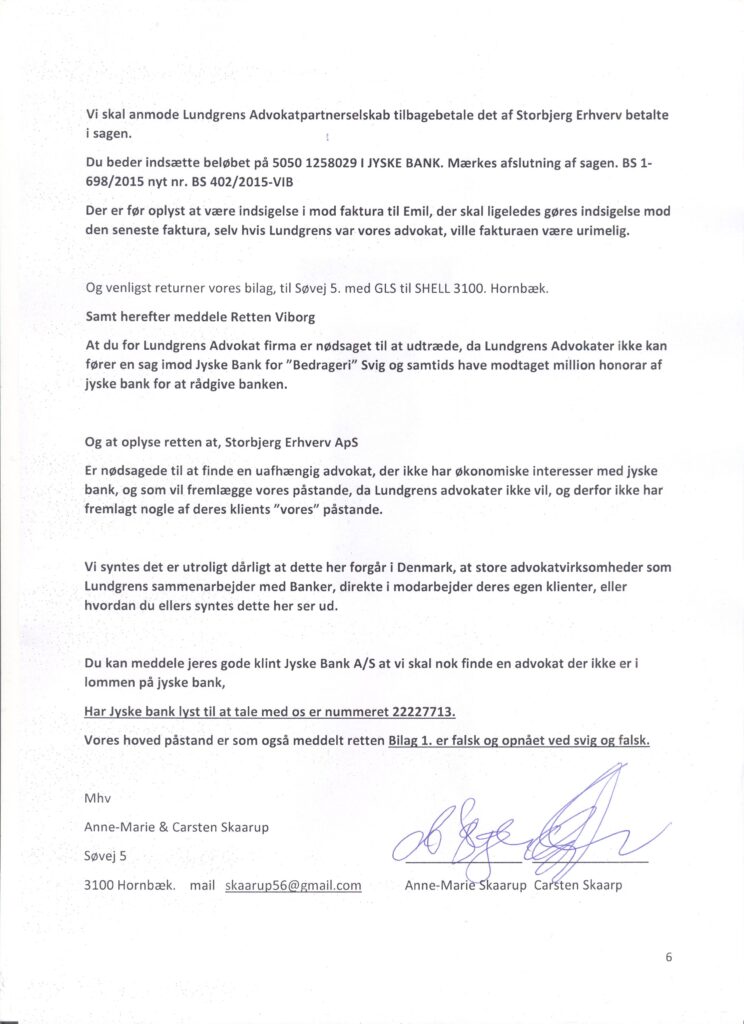 After Lundgrens has been fired for possible bribery, we are submitting a new closing petition 28-10-2019, which Mette-Marie from Lundgrens should have submitted on 18-12-2018 but failed to comply with the client's instructions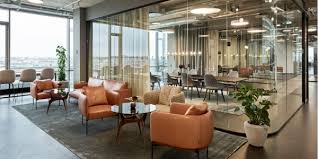 We are trying to explain to the court which criminal organization we are up against, which we have presented to the court, we also explain that Jyske bank's management has, with great visibility, bribed Lundgren's lawyers, not to present our claims in court, therefore we have submitted our own charges, of course, having fired Lundgren's grim suspicion of being corrupt
Final Procedure page 1-52. date 28-10-2019. Danish bank Jyske Bank in major fraud case, plaintiff discovers that Jyske bank has paid their lawyer Lundgren's return commission, not to present the client's case to court. "Bribery" presented in Case BS-402-2015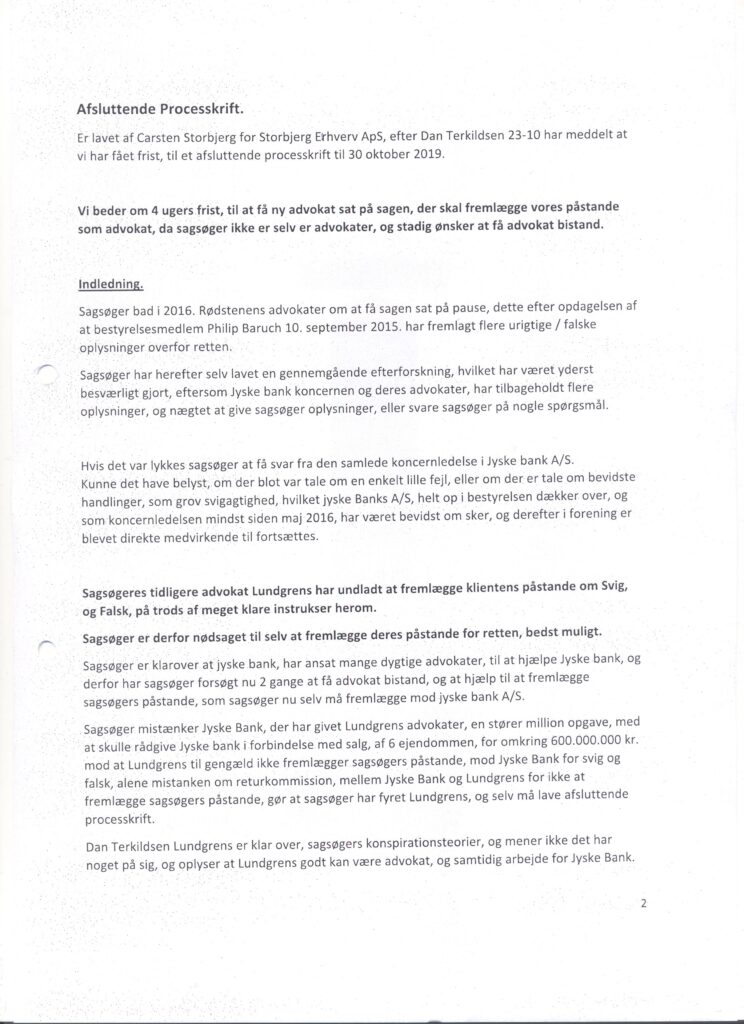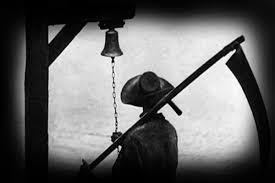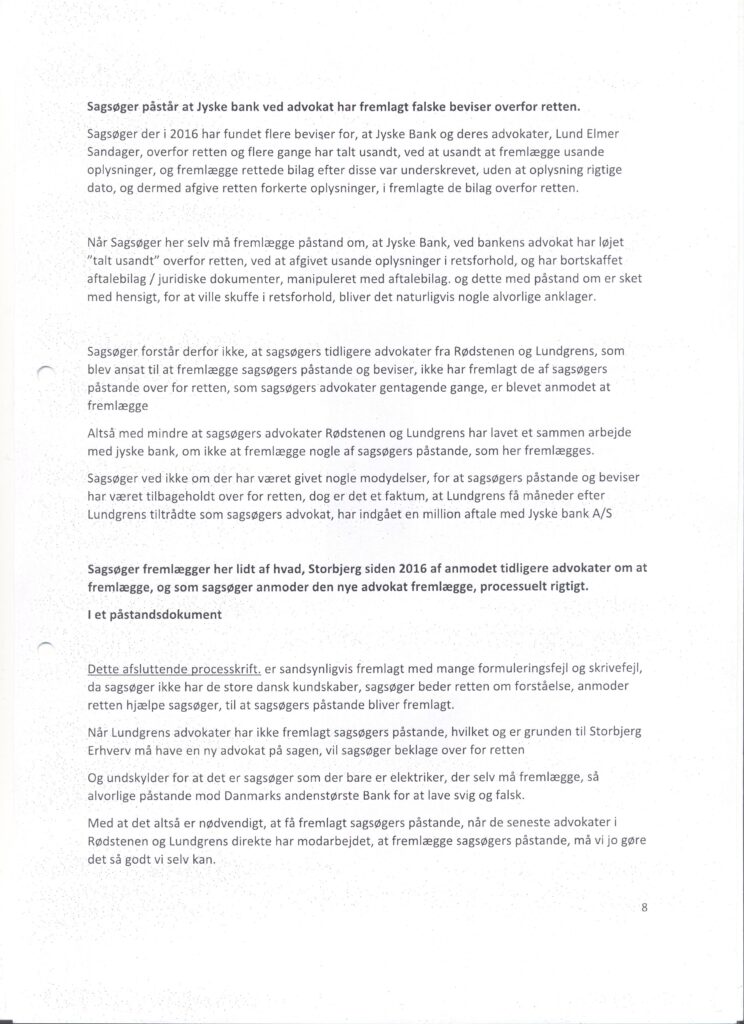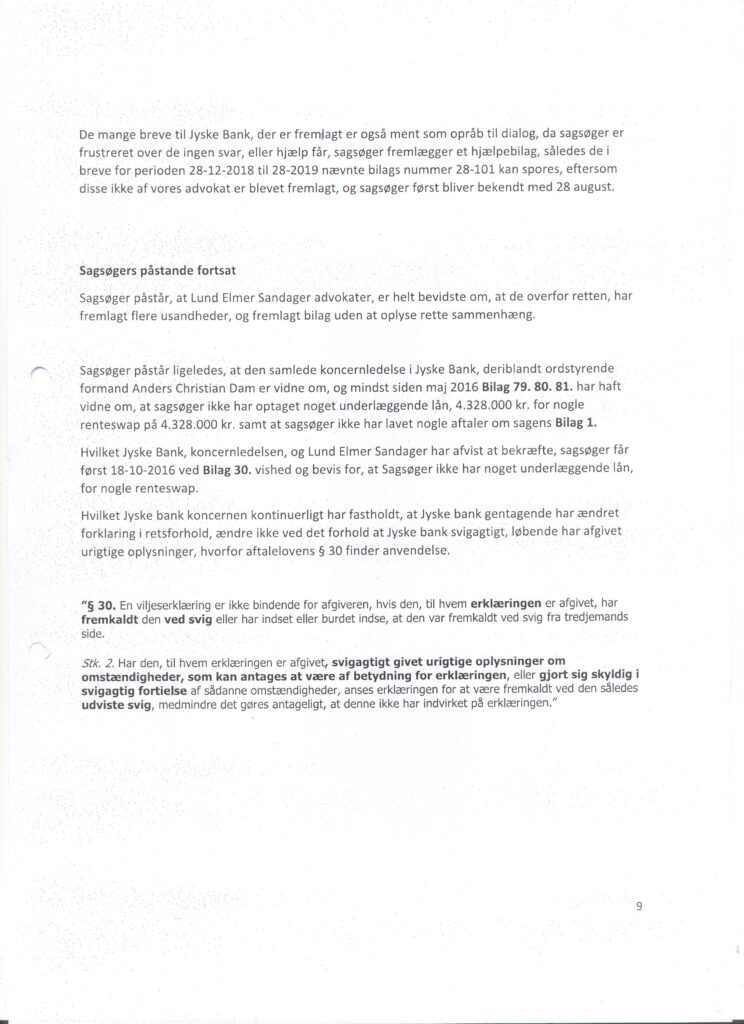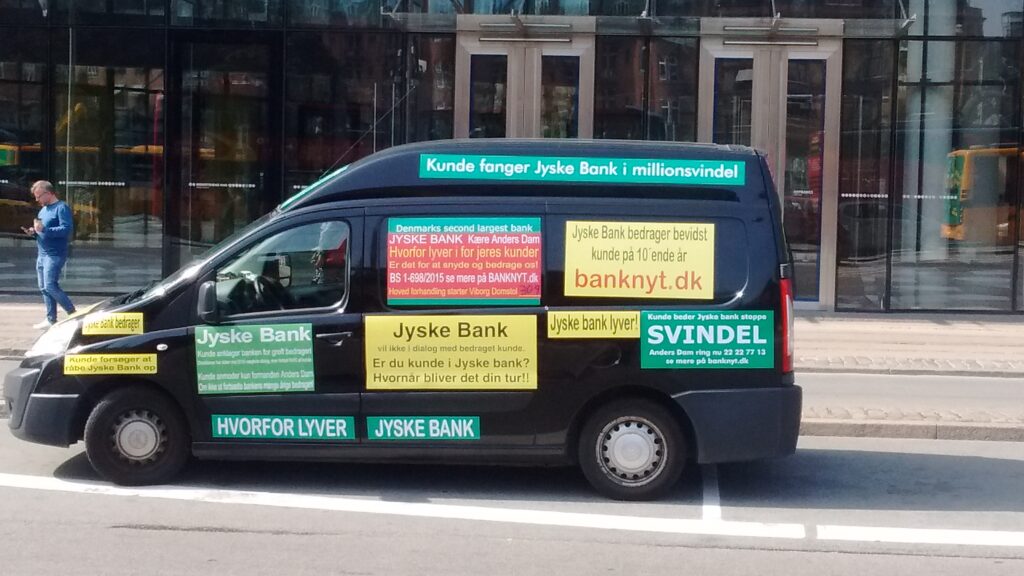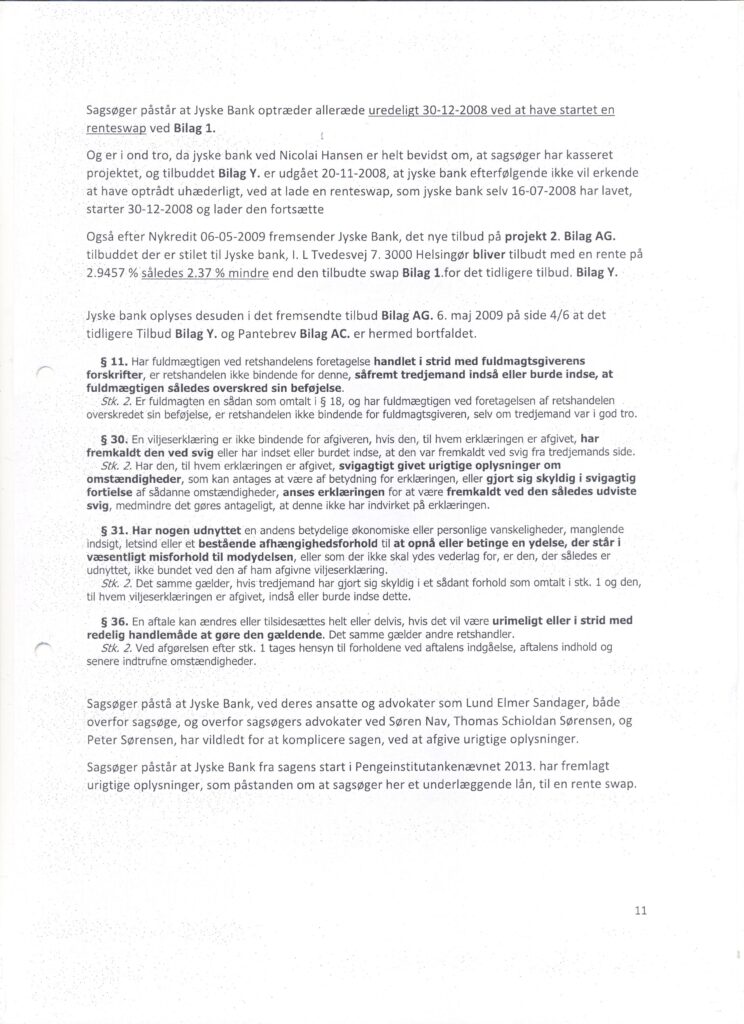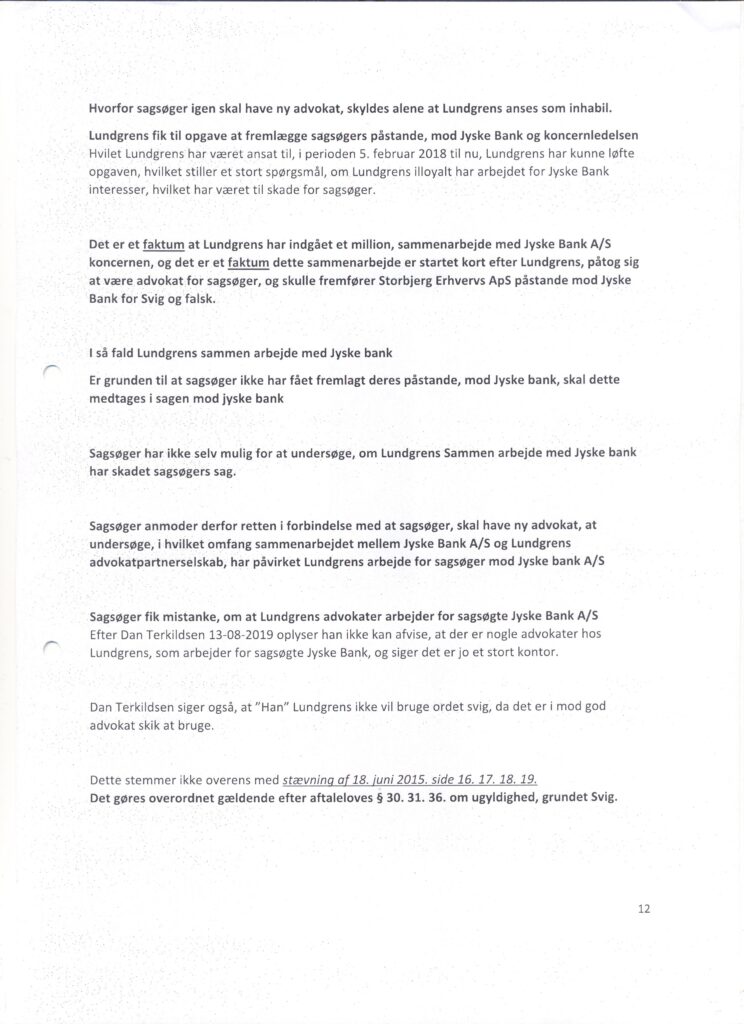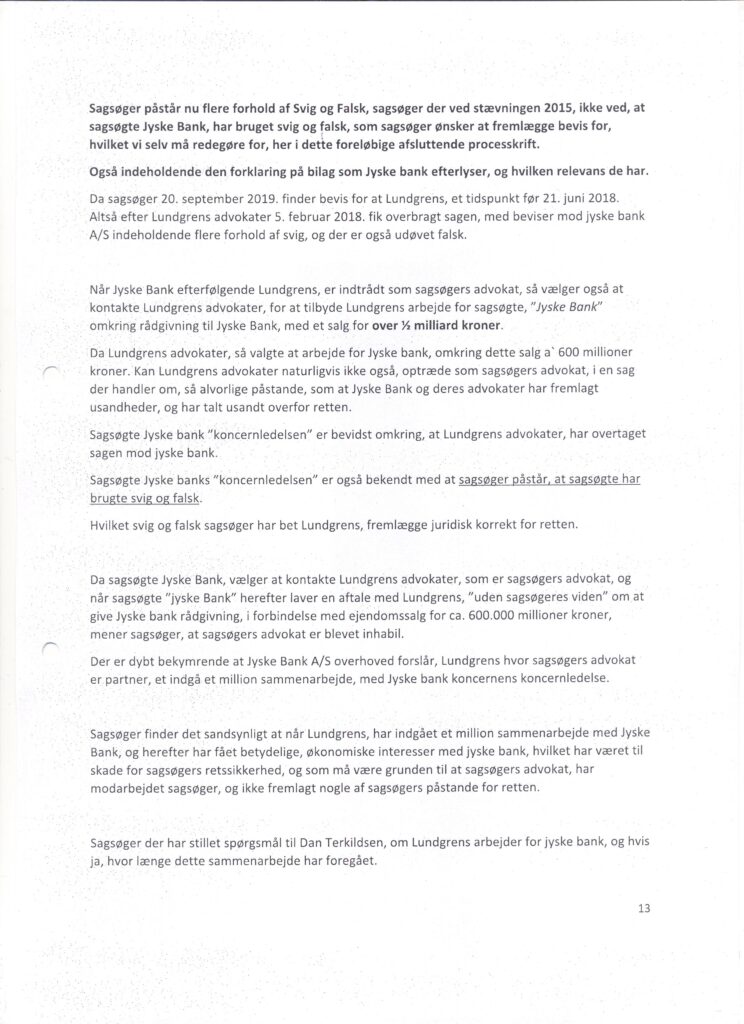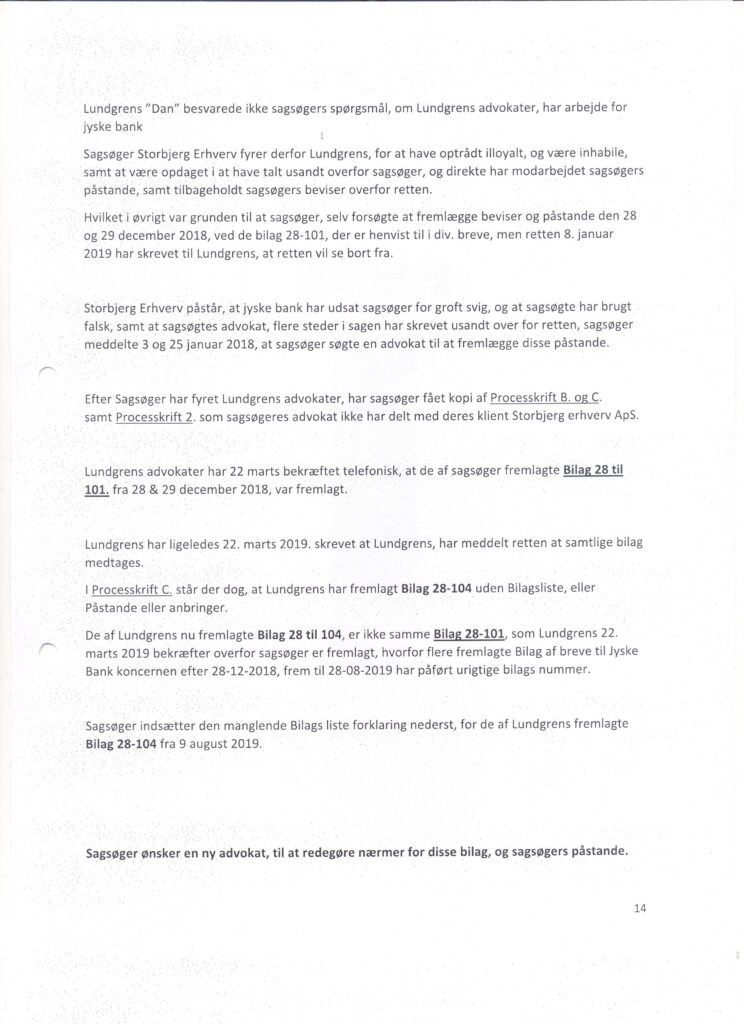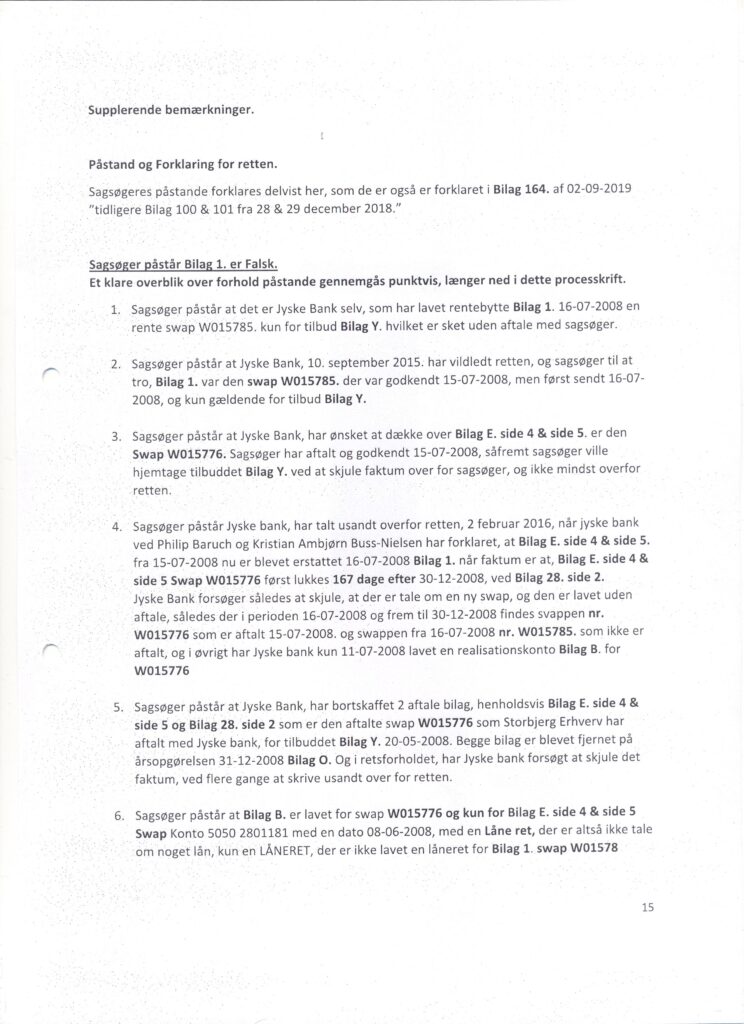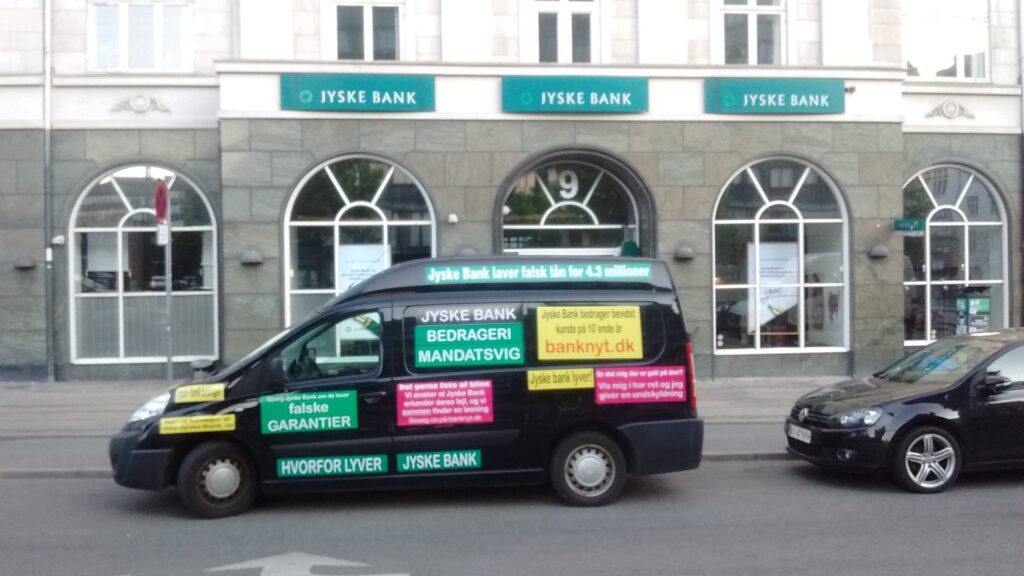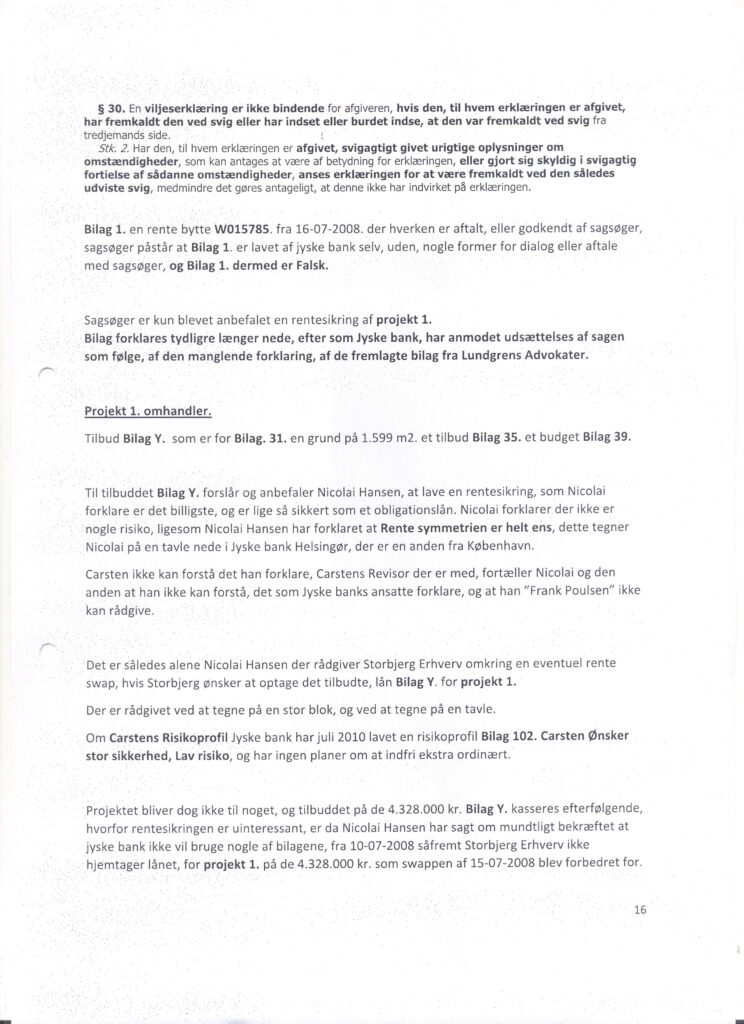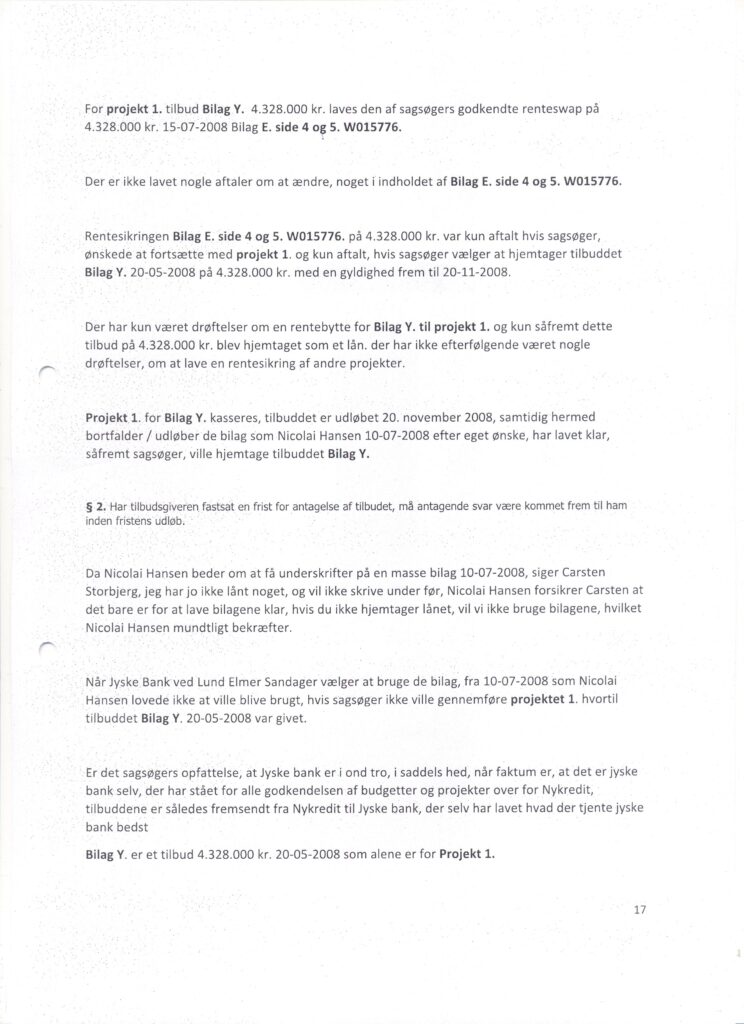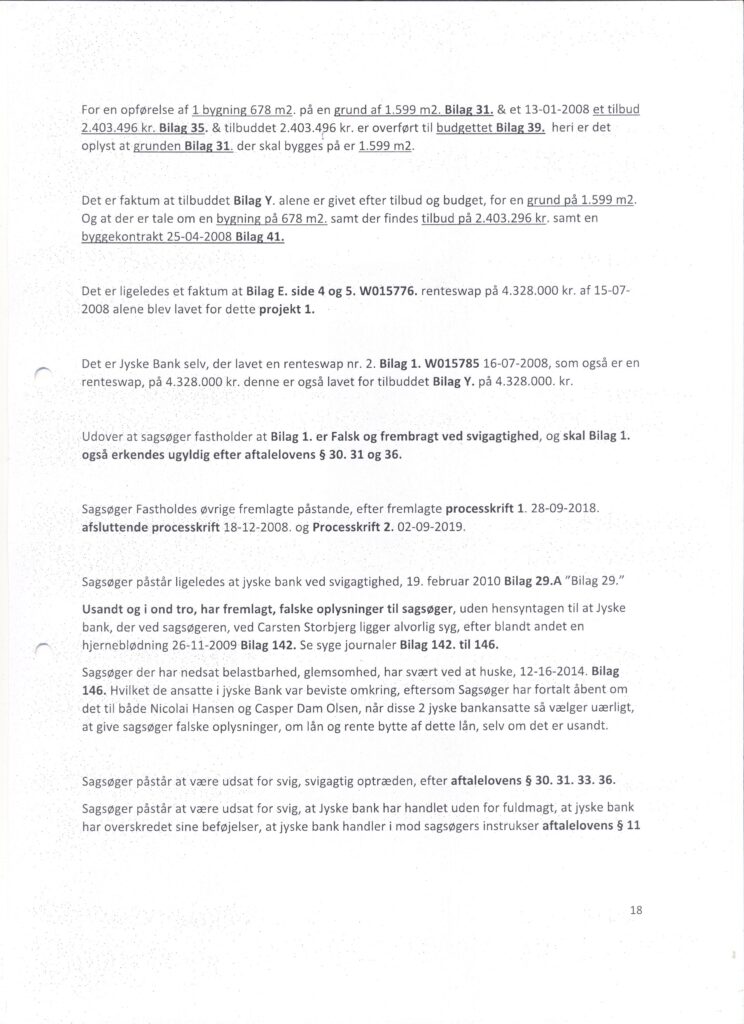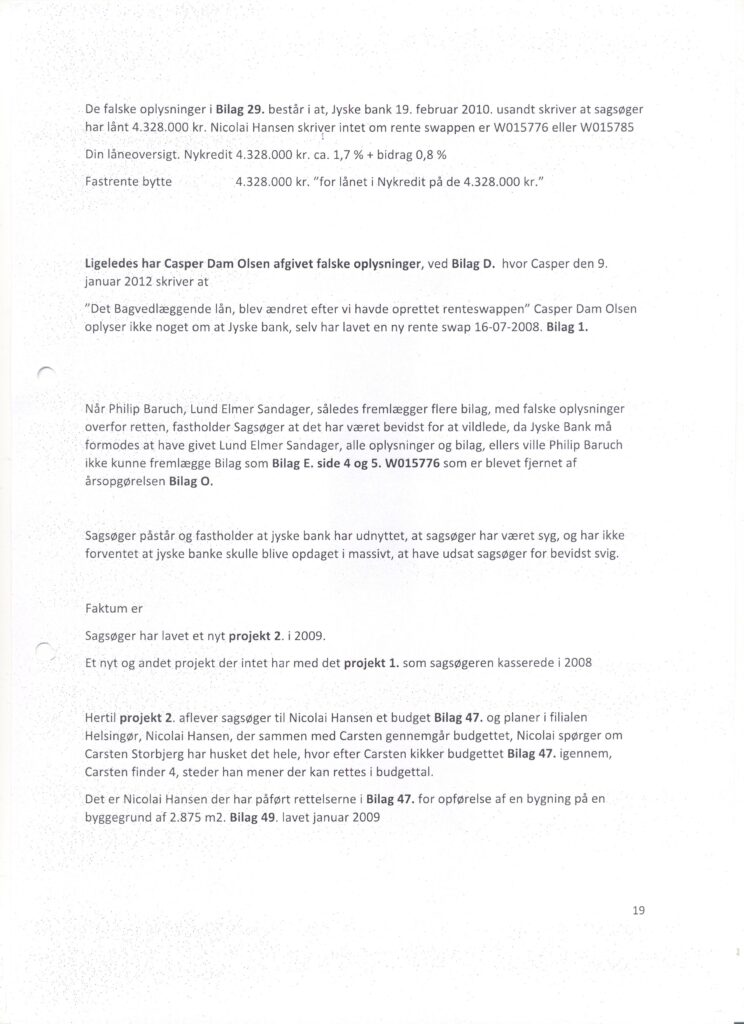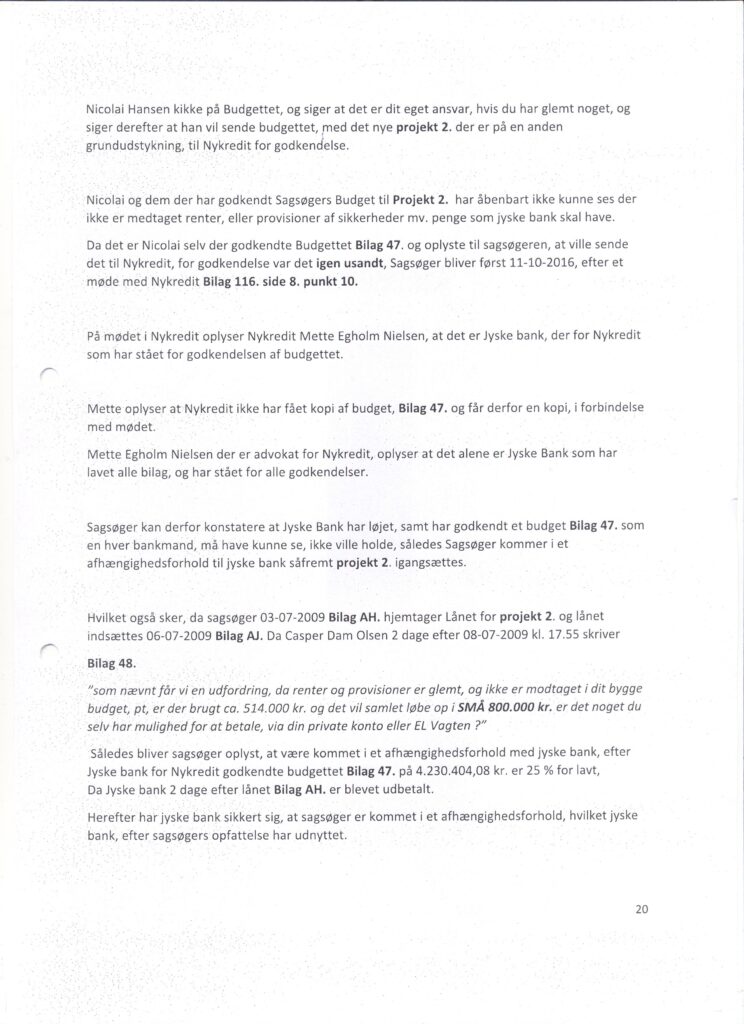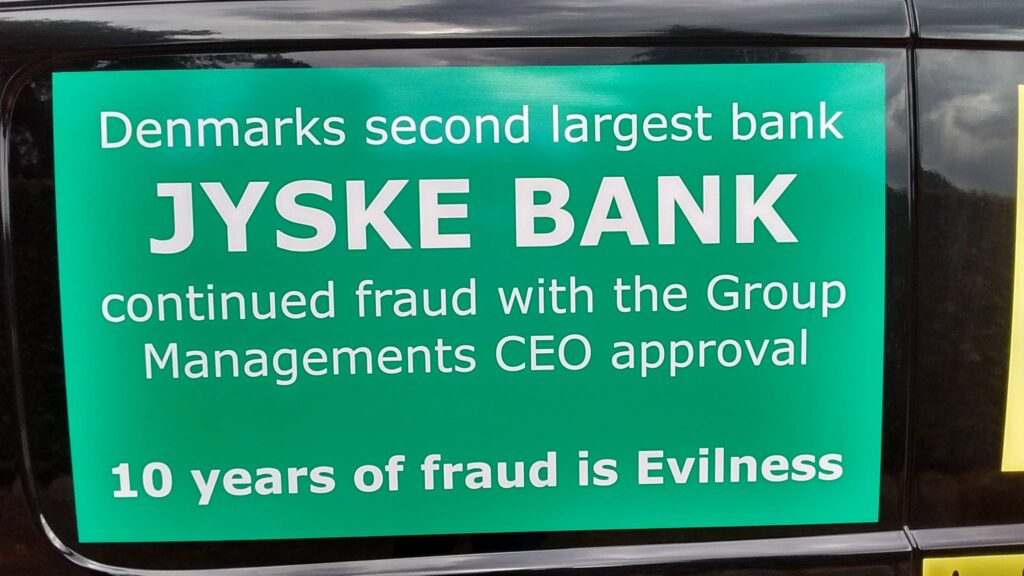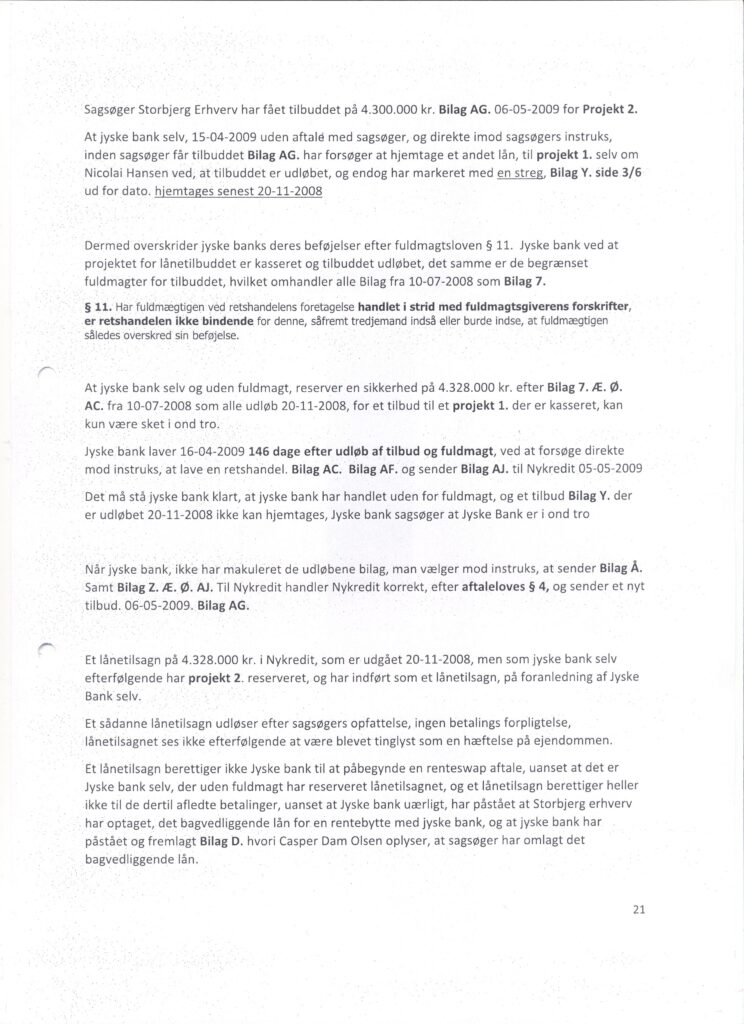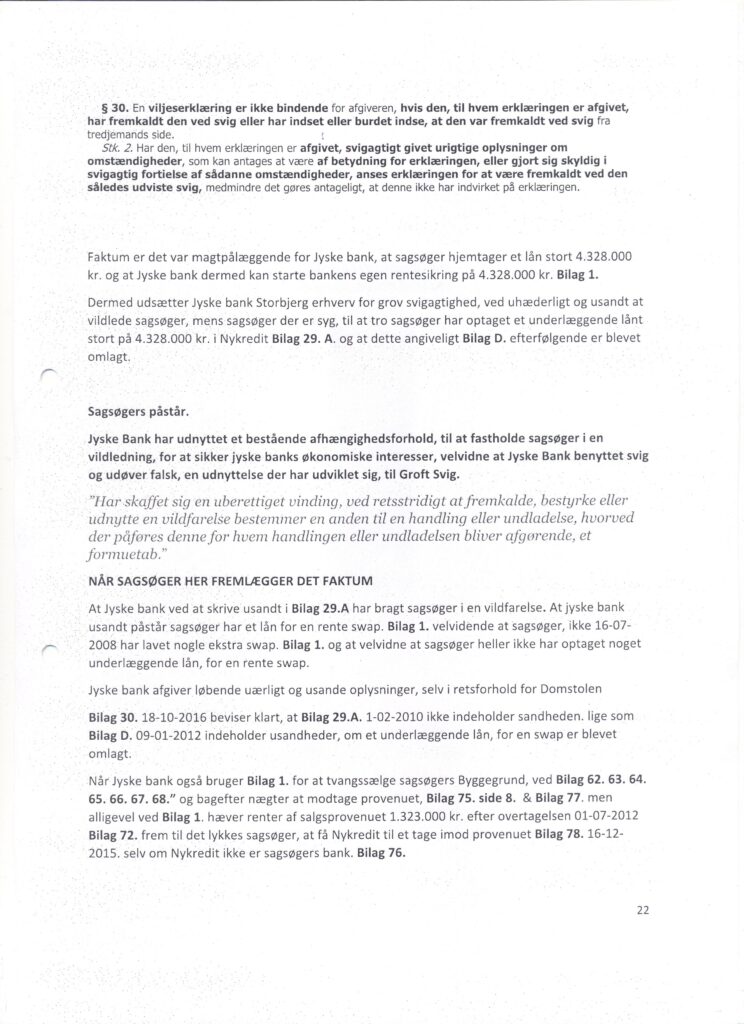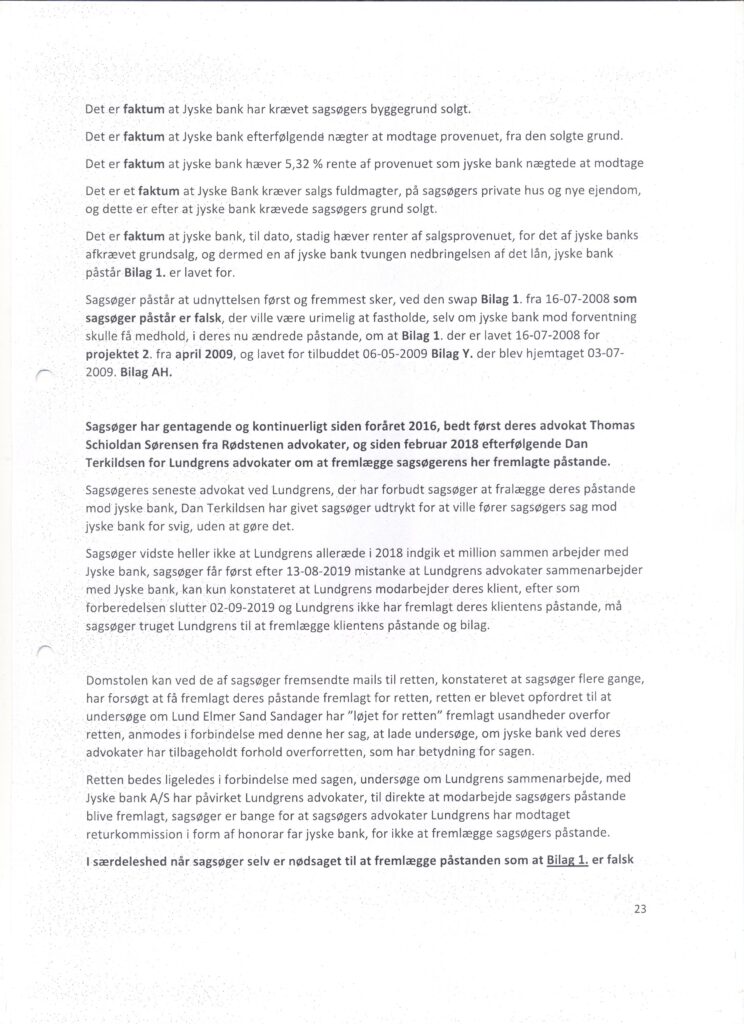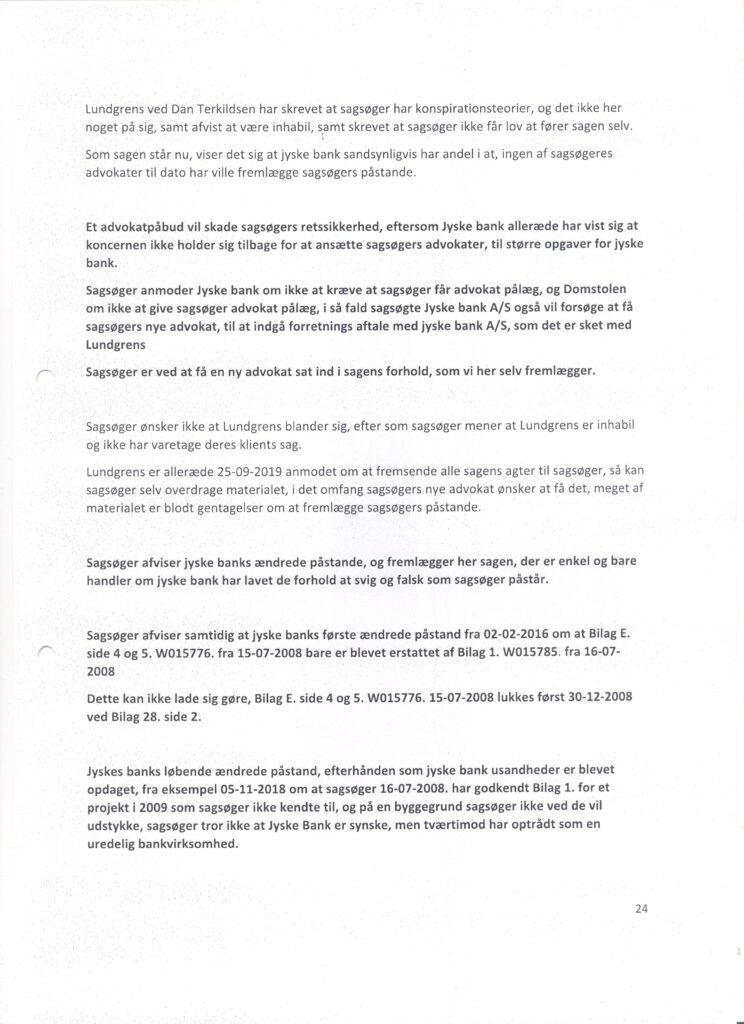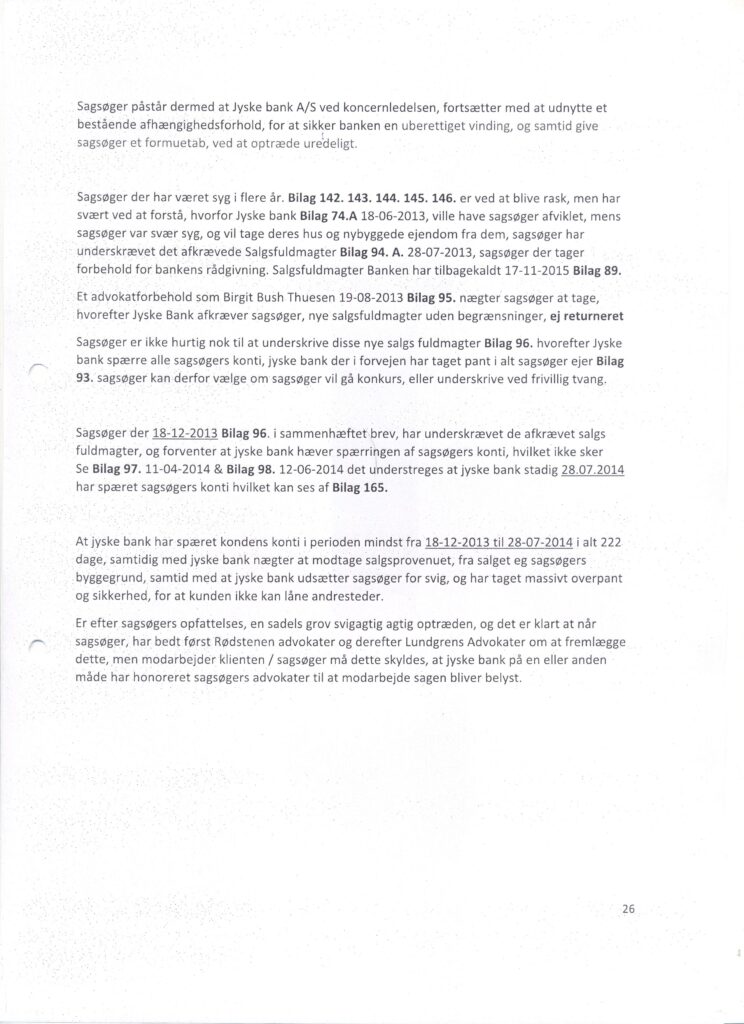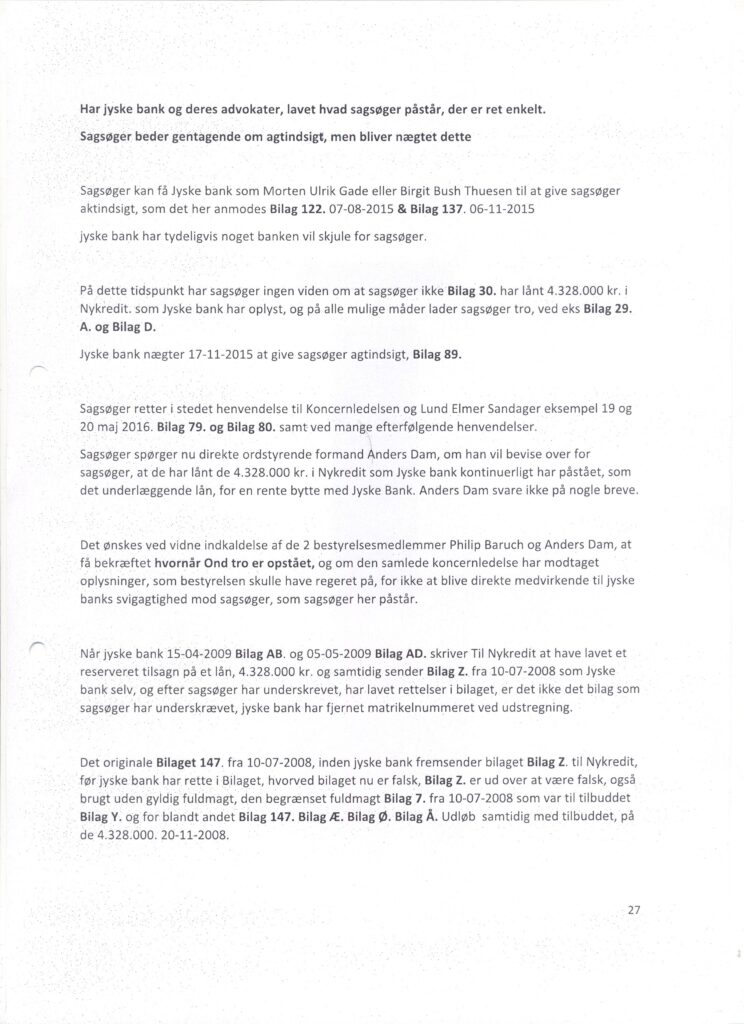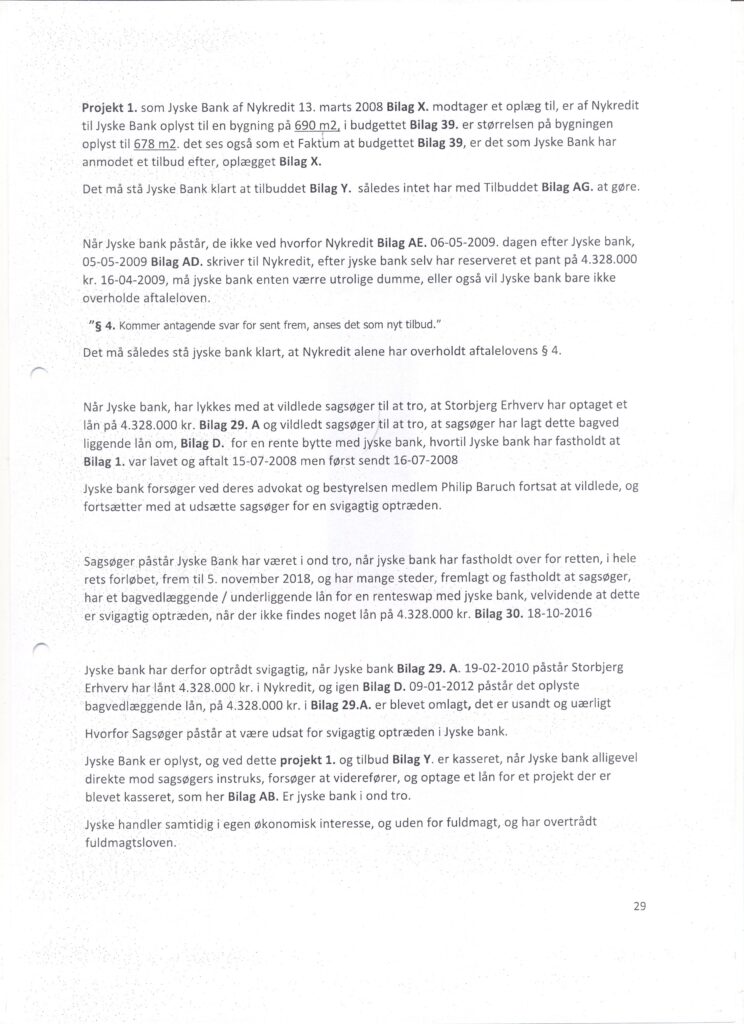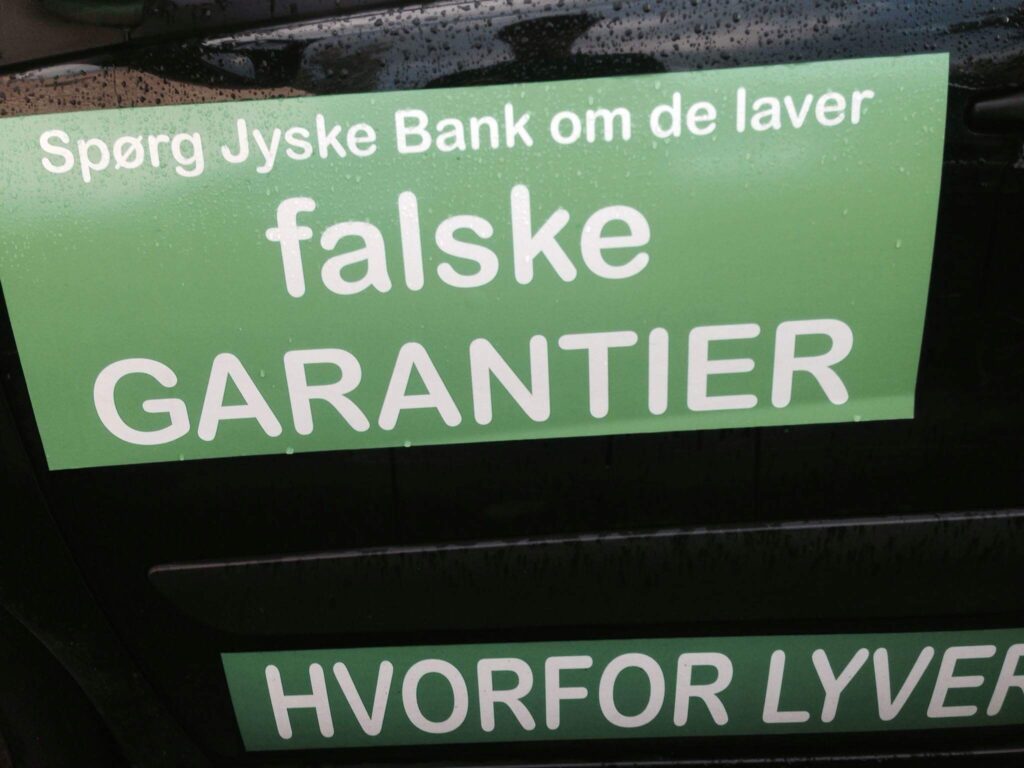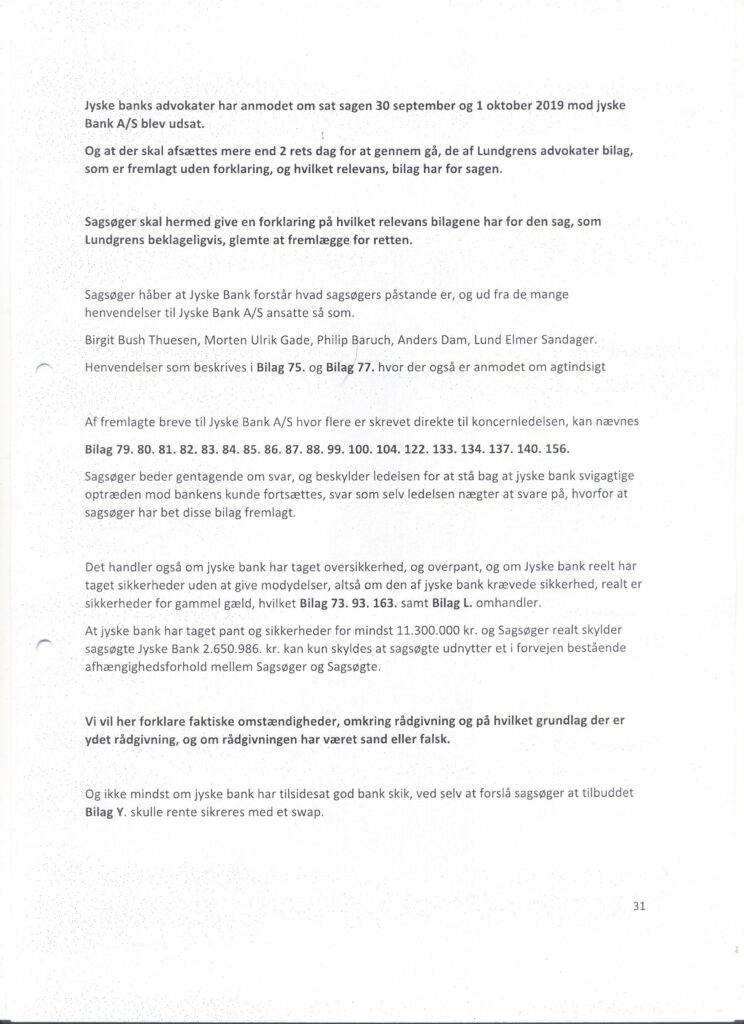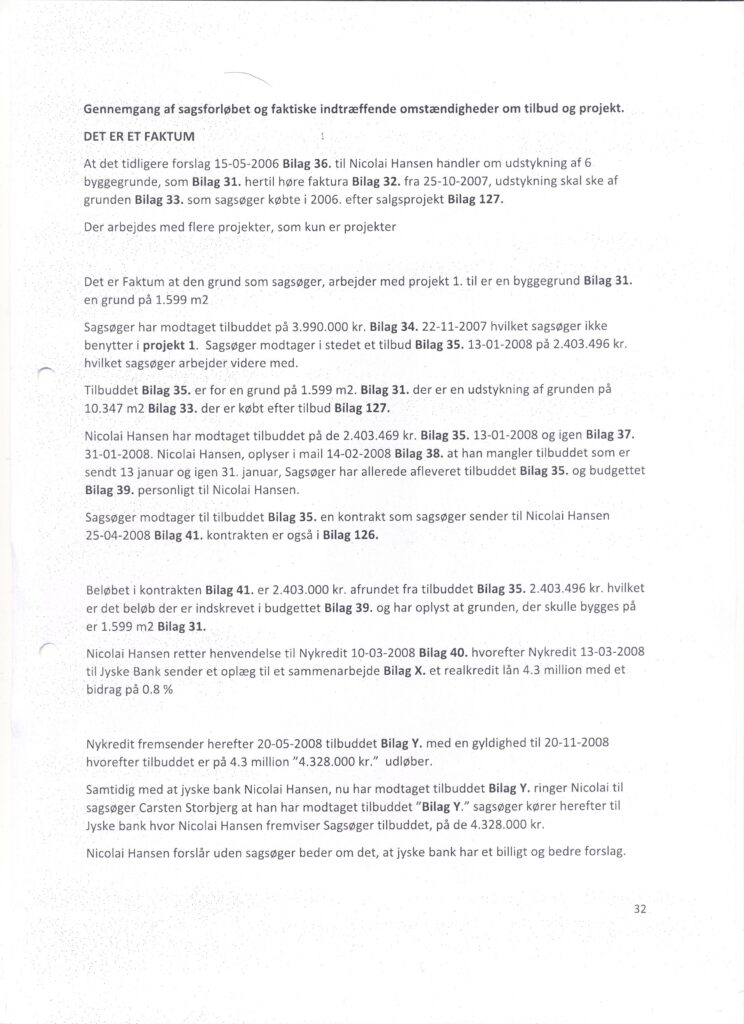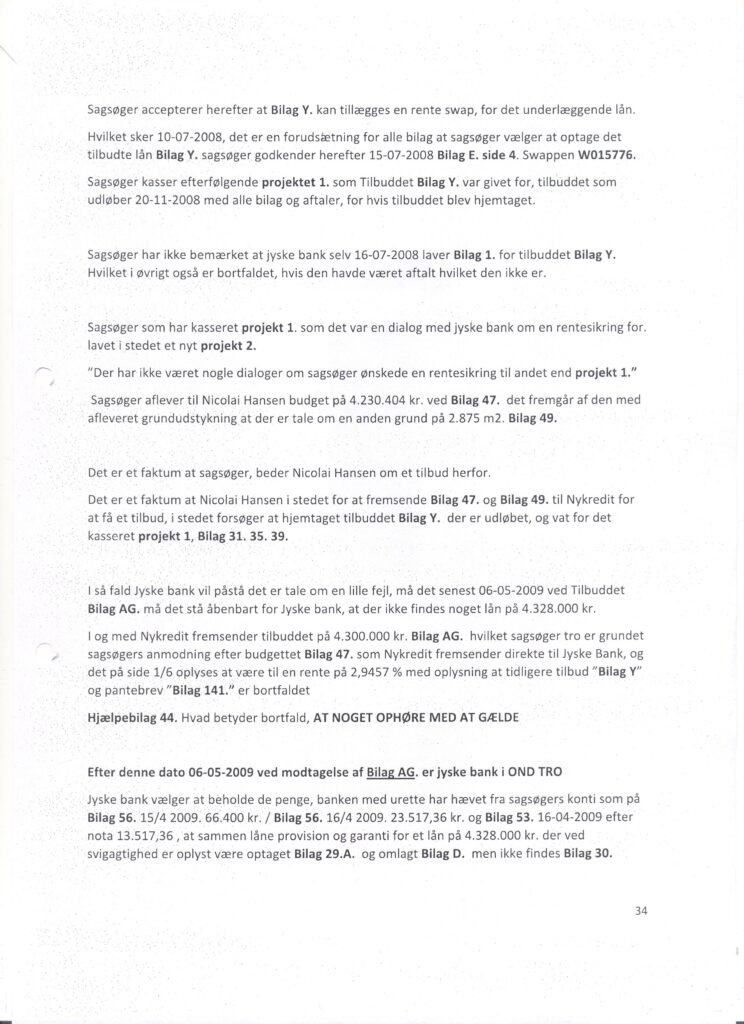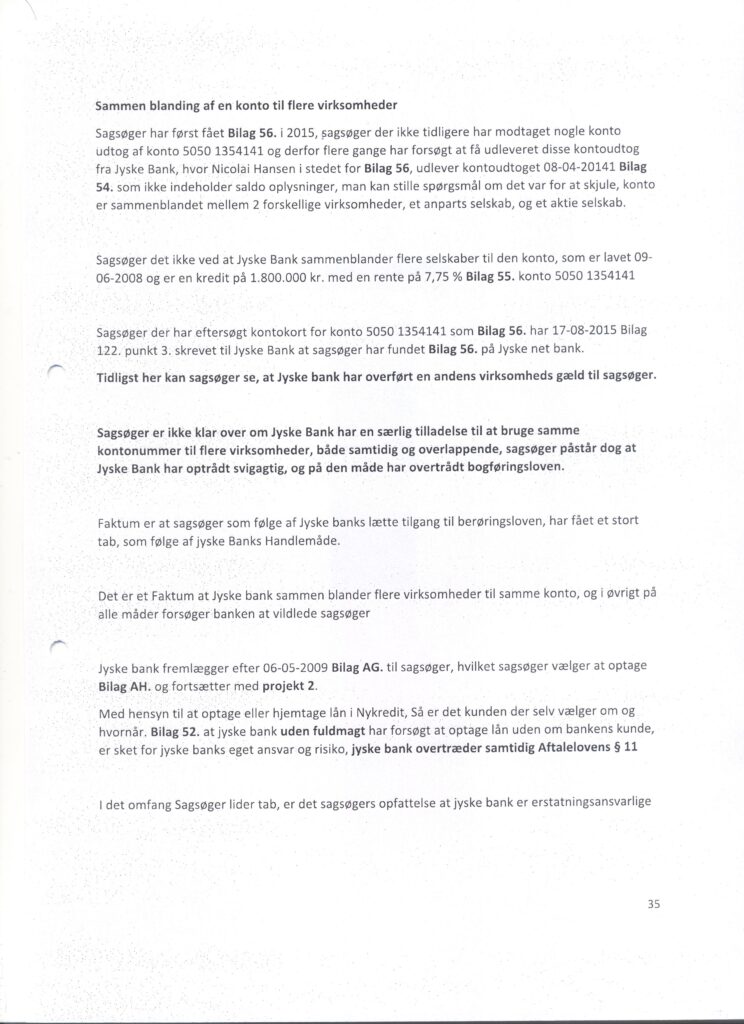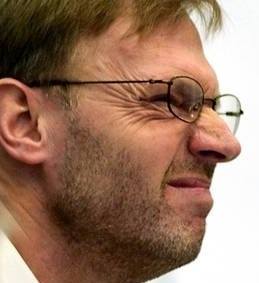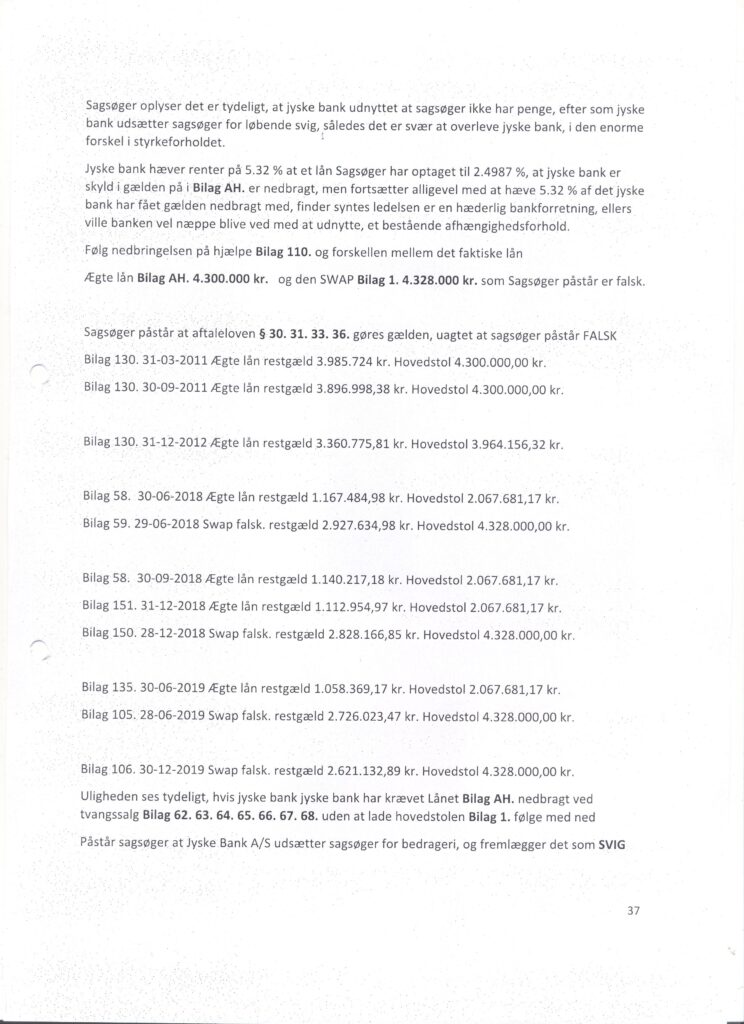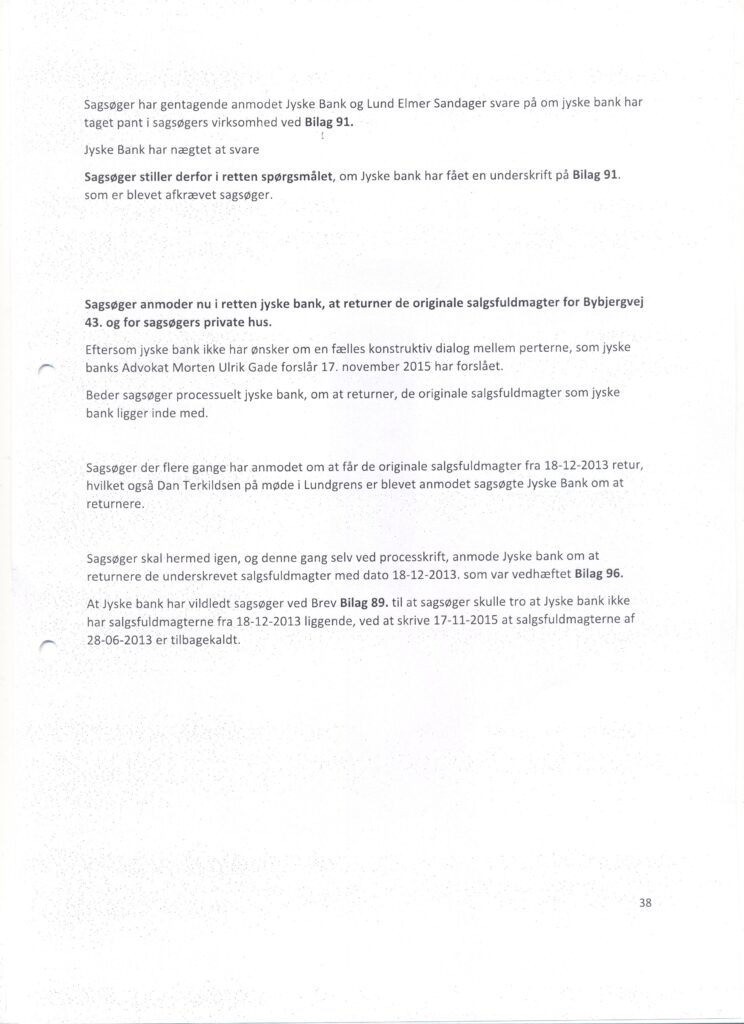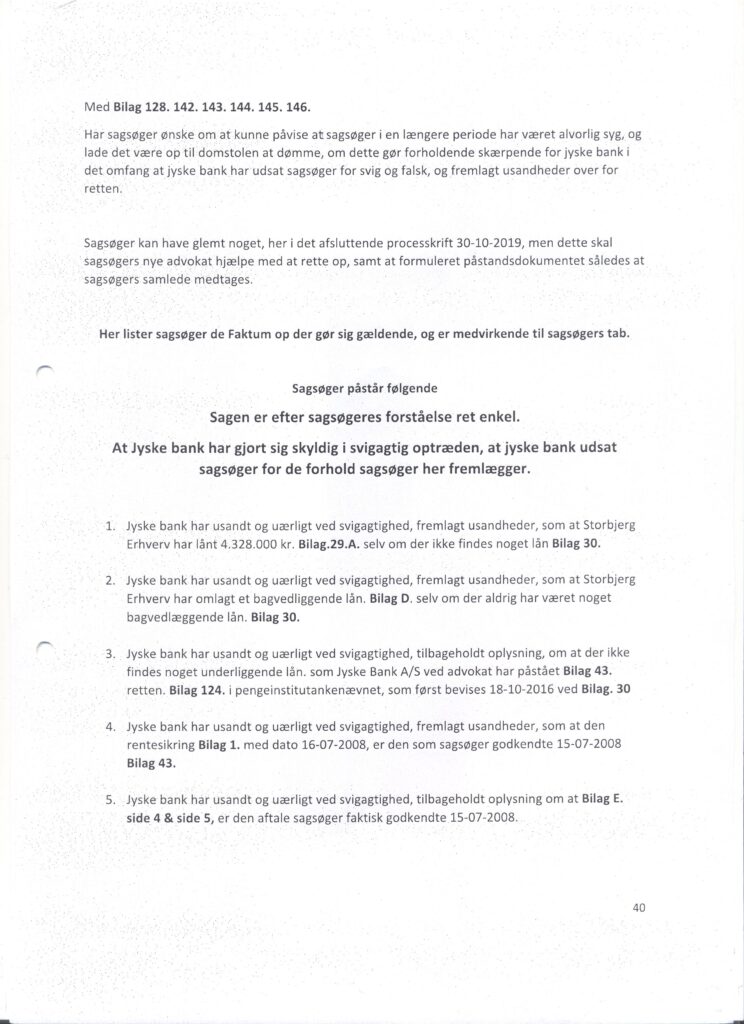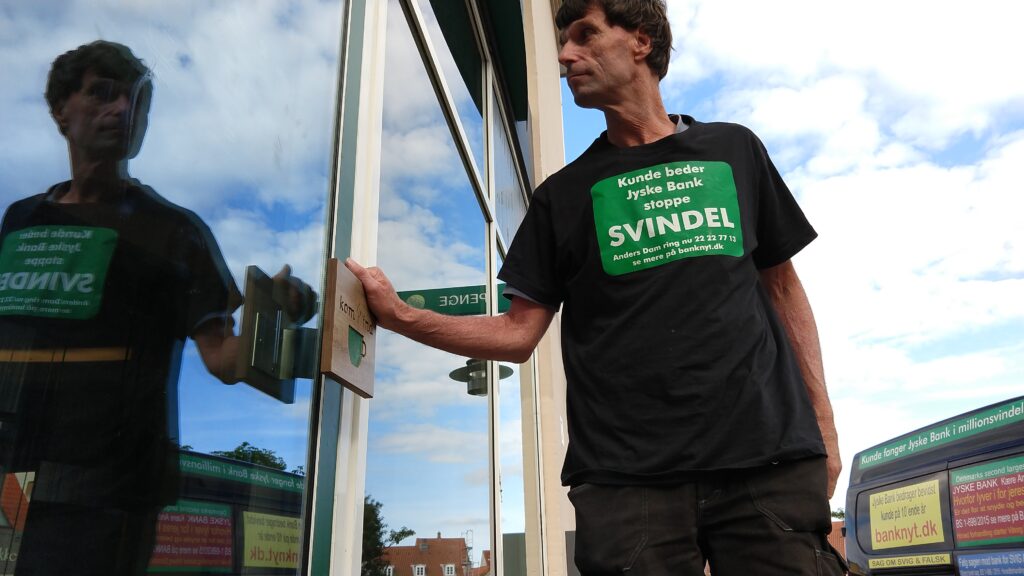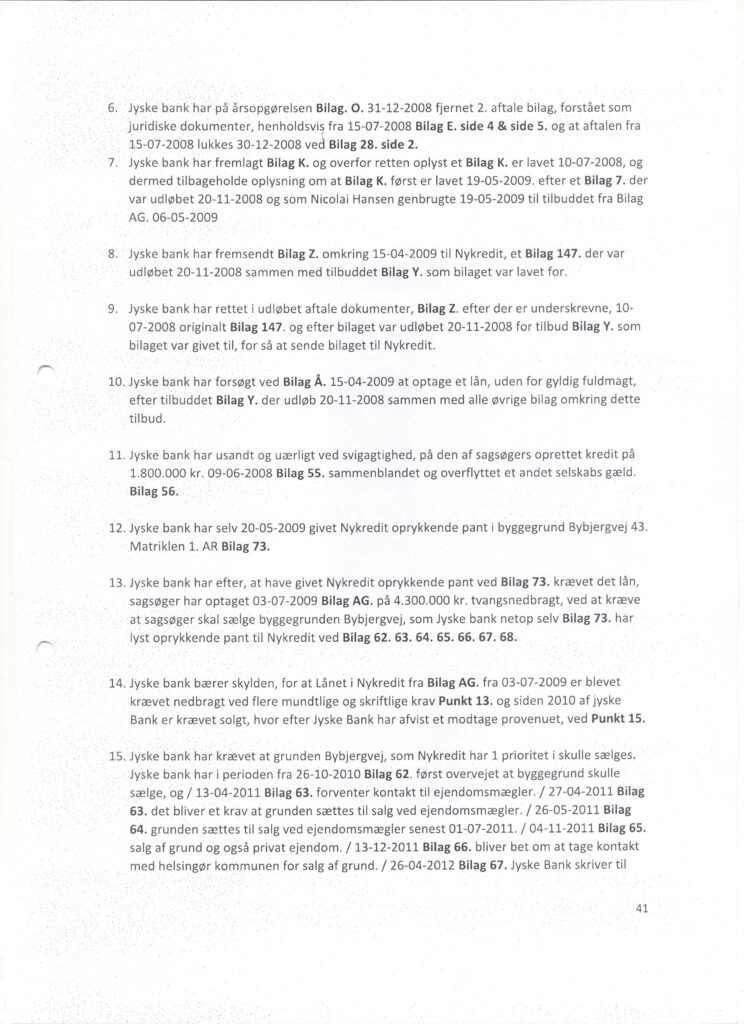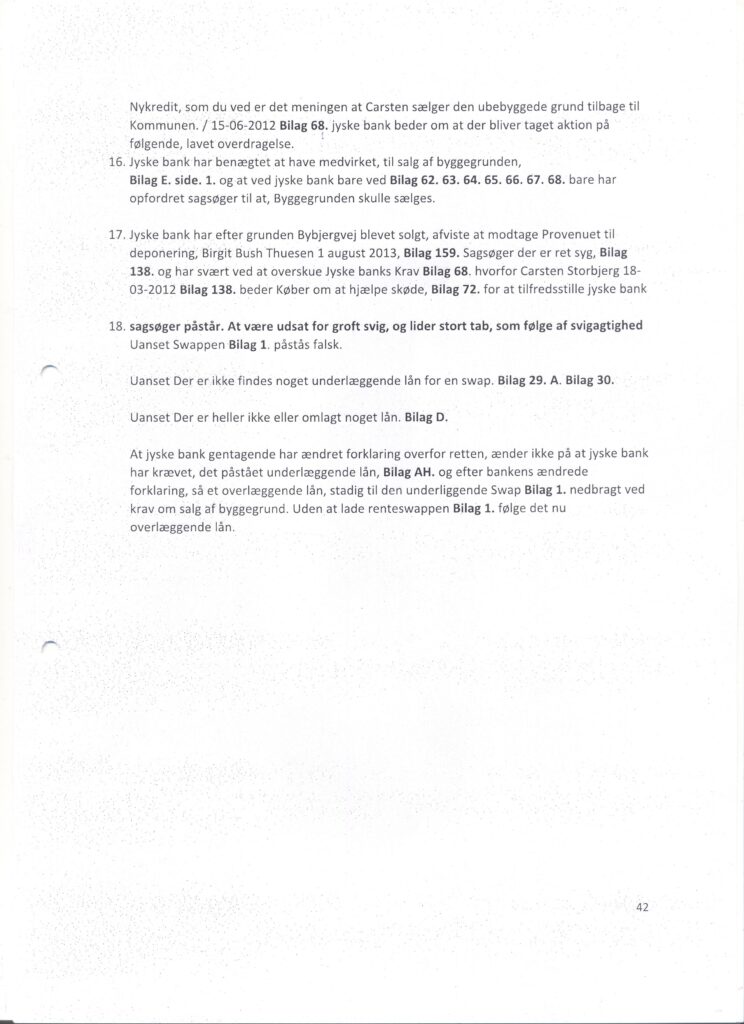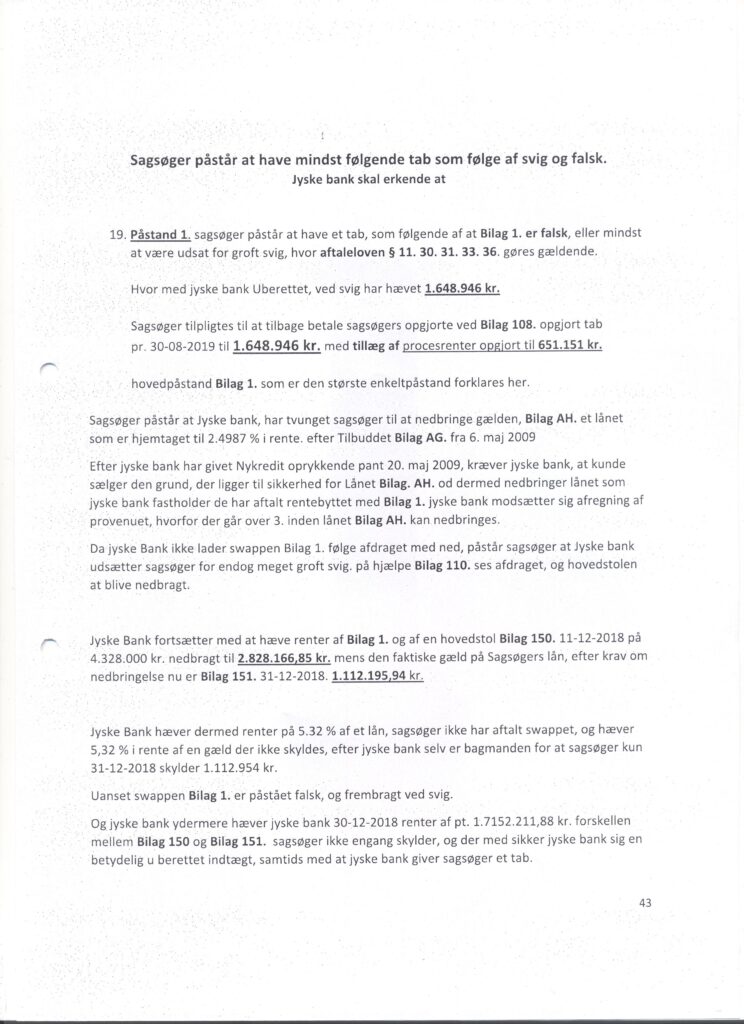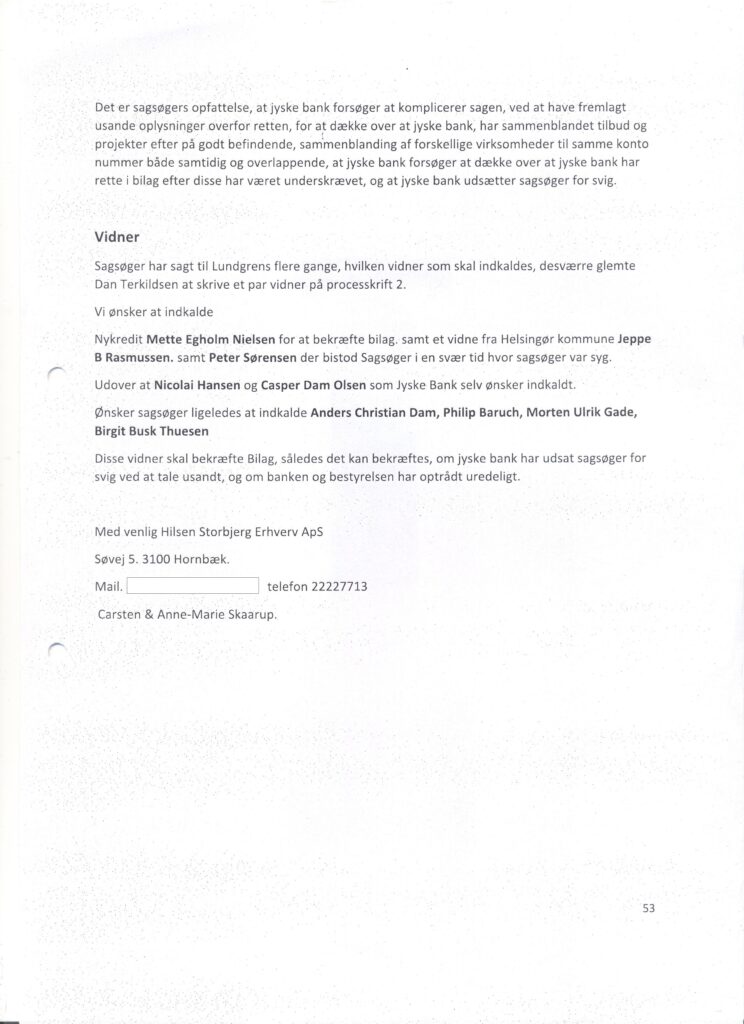 We are trying to explain to the court which criminal organization we are up against, which we have presented to the court, we also explain that Jyske bank's management has, with great visibility, bribed Lundgren's lawyers, not to present our claims in court, therefore we have submitted our own charges, of course, having fired Lundgren's grim suspicion of being corrupt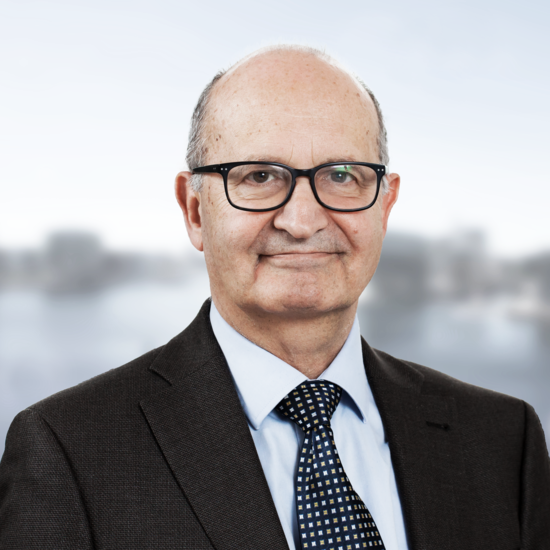 We probably think we have presented the court that Jyske Bank has used bribery and that Lundgrens is corrupt, but since it is obviously normal for Lundgrens and Jyske Bank, they disagree with our claims.

If Lundgrens can't read Danish, with a little spelling mistakes, then the law firm has a big problem, BANKNYT can understand it at all, or Lundgrens will not be a reputable company.

SEE BANKNYT.DK HERE
GEMMES gl. forside el og vvs
Dagbogen om bedrageri af kunder i stor Dansk bank
6. marts 2018
Som en ny Klovn film
JYSKE BANK STIKKER HOVED I JORDEN.
JYSKE BANK EN BANK SOM IKKE TØR TAGE, EN DIALOG MED DEN KUNDE.
DER HAR PÅVIST BEDRAGERI OG DOKUMENTFALSK I JYSKE BANK
🙂
Imens familien Skaarup fra Hornbæk siger, kom frit frem, vi har set dig.
🙂
JYSKE BANK SVINDLER KUNDER FOR MILLIONER og nægter at tale med de kunde som opdagede bedrageriet
---
HJÆLP VI HAR KONTAKT BESVÆR
Vil du hjælpe med, lidt reklame på din bil.
Klik på billed
Hvis jyske bank eller Anders Dan hyrer en lejemorder,
til at dræbe kunde i stor dansk bank, vil politiet så kikke bort.
En bank ansat har nævnt det kunne ske, lige til en film.
HUSK DET OGSÅ ER HUMOR, Og også kun skrives som manuskript.
Vil du hjælpe med, lidt reklame på din bil.
---
Forbehold
Husk at meget er skrevet af en ordblind og dum kunde i jyske bank, derfor er der altid forbehold for fejl.
Ser du Anders Dam & jyske bank og Co noget der er forkert, skriv så det kan rettes,
bilag som beviser at jyske bank er en bedragerisk og løgnagtig bank, med advokater der lyver i retsforhold er ægte og fejlfri,
vi vil stadig gerne betale jyske bank gebyr eller timepris, kun for at gennem gå sagens bilag. Altså dem som er på disse side.

Advokater i Lund Elmer Sandager
Støtter op og lyver over for retten i restforhold, at skrive bevist usandt og fjerne bortskaffe bilag fra sagen, for at ville villede og skuffe i retsforhold er som #dokumentfalsk
Lund Elmer Sandager advokater lyver i retsforholdet, for at dække over jyske bank
Eller dækker over svindel, udført af jyske bank mod kunde i samme jyske bank
🙂
Hvis advokaterne fra Lund Elme Sandager
Ellers har mod til at gennem gå sagens bilag, og beviser med os
Er advokaterne som Philip Baruch
Og de advokater som blokerede os på facesbook
og som også skriver til retten at Lund Elmer Sandager LES.dk ikke vil svare eller tale med os,
og helt bestemt ikke vil udlever nogle bilag, som jyske bank før har skrevet
Advokaterne LES er meget velkommen til at debatter, og gennemgå beviserne mod Lund Elmer Sandager Advokater også
Som for at lyve i sagen, og dette er for at forsøge skuffe i retsforhold.
Ja det handler om jyske bank, og den øverste ledelse som står bag fundamentet milliard forretningen i jyske bank
FAMILIEN HAR I FLERE ÅR KÆMPET FOR AT FÅ JYSKE BANK TIL AT TALE SANDT, DET ER OP AF BAKKE.
Det er vist heller ikke helt sandt, når jyske bank påstår at jyske bank ikke lyver, for jo forfanden jyske bank lyver som ind i helvede .
LES.DK
TAL MED FAMILIEN SOM I HAR HJULPET JYSKE BANK MED AT BEDRAG
🙂
Husk man kan godt være kriminel, uden at være, eller blive dømt,
hvis beviser for overtrædelse af straffeloven er tilstede er det godt nok.
jyske bank vil i bedrageri sager med dokumentfalsk, nok ikke blive dømt for de overtrædelser af straffeloven,
vi her lægger beviser for, det tillader staten, som støtter jyske bank og selv benytter jyske bank ikke.
Så er du lille og opdager at din bank lavet bedrageri og dokumentfalsk, er retssikkerheden ikke den bedste.
🙂
Imens prøver jyske bank at fortsætte bedrager ved bare at at nægte kunder svar, elle andet.
---
JYSKE BANK FORSØGER AT LUKKE BEDRAGERI SAGEN, VED TEKNISK JURA,
OG FORSØGER IGEN AT UNDRAGE SIG ERSTATNING.
🙂
Men en dom ændre nu ikke ved at jyske bank er en #kriminel bank, i hvertfald i denne her sag.
VI BEHØVER INGEN DOM FOR AT SIGE JYSKE BANK LAVER BEDRAGERI
KIK PÅ BILAGENDE.
VI KAN HER BEVISE JYSKE BANK IKKE HAR RENT MEL I POSEN.
🙂
Da jyske bank mener sagen er yderst vanskelig at forstå for os dødelige,
kræver jyske bank igen advokat påbud.
Vi fandt heldigvis en dygtig advokat,
en der fik de bedste anbefalinger med på vejen, og som nu har fået overdraget sags materialet.
Og selv om vi er lidt surer på jyske bank, håber vi på at sagen kan løses, gerne ved retsmægling.
🙂
Jyskebank må jo snart kunne indse der er noget riv ravende galt.
🙂
For helt ærligt er jyske bank ikke også snart trætte af de mange opslag,
med sure opstød som jyske bank kontinuerligt ingurer
JYSKE BANK I HAR BEDRAGET OS I 9 ÅR
&
JYSKE BANK HAR VIST, AT VI HAR VIST DET I 2 ÅR.
Alligevel vil jyske bank ikke stoppe med at bedrage os.
BIL BYTTES FLOT UNIKUM
Citroen C2 med meste værker.
Skal ikke synes, brugt men perfekt stand
Med følgende reklamer og en god historie, skal vi bytte.
🙂
Har du en ny bytte bil til familien jyske bank er også velkomme.
Bilen Kunne udstilles i Silkeborg.
Så ingen lige med det samme glemmer familien Skaarup i Hornbæk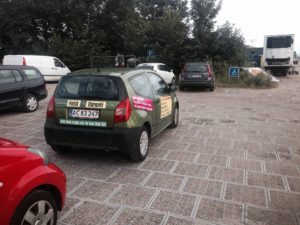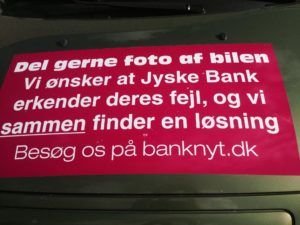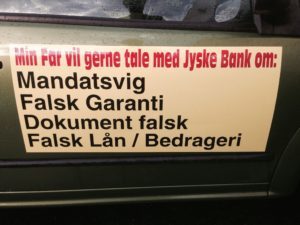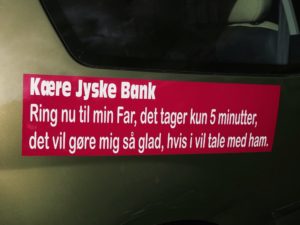 Ønskes ny bil.
Har du en, du vil bytte med.
Der medfølger en god røver historie om at blive røvrendt i 9 år
Forsøg på i alt 20 års bedrageri, ved brug af det Svig, Falsk som jyske bank blev opdaget i.
🙂
Og det af en ordblind elektriker som siger.
I DANMARK er det nærmest risikofrit at være SUPER UÆRLIG ELLER EN KRIMMINEL MILLIARD VIRKSOMHED.
BARE DU HAR PENGE NOK.
Vil politiet ikke efterforske dig, da policen kun går efter de mindre fisk.
---
jyske bank fik kontanthjælp af staten i 2009.
Både Bankpakke 1 & 2 fik jyske bank,
i dag kan nogle måske sige staten støtter forbryder banker, men viste det ikke.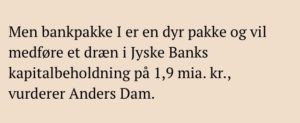 bank pakke 1 kostede 1,9 milliarder, de 1,9 milliarder supper jyske fra deres kunder ved gebyrer.
Morsomt
---
At Nykredit og jyske bank siger
de ikke længer sammen arbejder,
det passer vist ingen steder.
Jyske bank og Nykredit deler samme server i
JN Data Silkeborg.
Så vi gætter på at de efterlyste bilag også snart er helt forsvundet i jyske bank.
Som blandt andet, dette her bilag som jyske også bortskaffede.
Eller bare blev bortskaffet af Jyske Banks advokater LUND ELMER SANDAGER for at ville skuffe i retsforhold.
DET KRÆVER STYRKE AT GÅ MOD EN TILSYNELADENDE UDSPEKOLERET KRIMINEL BANK,
som jyske bank jo er tilsyndeladende vekslere i.
🙂 Men vi kan jo alle tage fejl 🙂
VIL JYSKE BANK HJÆLPE MED AT FINDE UD AF DET
🙂
Ordblind er ikke det samme som dum, som jyske bank sikkert tror Familiens mand og far er.
Sagen skal forklares. da der er mange forhold, som jyske bank benægter ansvar i.
jyske bank meddeler at banken kun vil svare i retten BS 99 698/2015
🙂
Og i retten vil jyske bank så vise os de 4.328.000 kr. Altså hvor lånet og penge er blevet af.
Det lån vi siger er et falske lån, der forsvandt, straks vi bad om en kopi.
Lånet 4.328.000 kr som Nykredit først efter vi stævnede dem, ville svarede på.
HVAD ER DET I VIL VIDE, Nykredit's advokat Mette E nægtede at underskrive noget,
for ikke at levere skyts mod jyske bank.
Nykredit Nægtede at sige
At der er ikke hjemtaget noget lån på 4.328.000 kr.
dette var hvad vi fik på mail 18-10-2016 efter stævning, og brug af mange resurser.
Det virker som at Nykredit dækkede over jyske bank.At
Nykredit først ville svare, efter vi stævnede nykredit, kostede kun. Masser penge og resurser.
Skal vi selv finde lånet jyske bank hævder findes i Nykredit, og betale jyske bank 2,5 million i rente,
imens vi leder som idioter.
ANDERS DAM
Vi har meget at tale om.
ring og aftal en tid, eller send Carsten's gamle rådgiver NH, så giver vi frokost og finder nok ud af det.
VI VIL FAKTISK GERNE TALE MED NOGLE I BANKEN OM DETTE HER
🙂
---
Kære jyske bank
Ved i følger meget med her på banknyt.dk
Og ser med i opslag næsten dagligt, og gerne flere gange dagligt, i vil gerne læse med,
men ikke tale med os.
Det virker lidt dumt, så hvorfor svare jyske bank ikke.
Glem det måske er lidt pinligt, for jyske bank.
Men hvad skulle vi så sige.
Vi krænger vores liv ud offenligt.
Mens jyske bank bare holder mund, og gør det banken er bedst til.
🙂
---
STORE INDRØMMELSER FRA JYSKE BANK
I SAG OM BEDRAGERI
SVIG OG FALSK
DOKUMENT FALSK
GROV UDNYTTELSE
🙂
Familien tilbød jyske bank at betale banken.
Bare for at vi sammen kunne gennemgå bilag.
JYSKE BANK NÆGTER STADIG AT SVARE.
Så nej ingen indrømmelser eller anger.
HVEM DÆKKER OVER
JYSKE BANK
Som tjente 4 milliarder i 2017, heraf 1.9 ved gebyr på deres kunder
eks. som den lille familie fra Hornbæk.
FAMILIEN SPØRGER HVOR MANGE FAMILIER
HAR JYSKE BANK LAVET DET SAMME BEDRAG VED.
🙂
Hvor mange familier nægter jyske bank dialog,
og udsætter for samme løgne og benægtelser.
ER FAMILIEN FRA HORNBÆK DEN ENSTE
🙂
Er det misforstået, tal med os, så vi kan fjerne de sjove og anderleds opråb.
Anders Dam får 8 millioner i løn, for hvad ?
at søger for at jyske banks foretnings metoder ikke bliver opdaget ?
Humor det har vi.
🙂
Kan FAMILIEN også komme på lønnings listen,
som moralsk & etisk rådgiver de næste 20 år.
Eller er de stillinger også nedlagt.
Måske for at skjule eventuel opdaget bedrag
Nykredit ? LUKKER I
Bilag D. sikkert udleveret ved en fejl.
Søren Hoffmann Christiansen Nykredit skriver 21-02-2018 som svar på bilags anmodning.
at han mener Nykredit har hjulpet meget i sagen, er hans mening.
Og Nykredit ikke har flere af jyske banke misbrugte fuldmagter og garantier liggende.
Fakta er at Nykredit har brugt mange resurser på at undgå at udlever bilag eller svare på spørgsmål
&
Fakta er også at vi måtte bruge mange tusind kroner, på at stævne NYKREDT forud for bilag D og det tætteste vi kom på svaret.
DU HAR IKKE HJEMTAGET NOGET LÅN I NYKREDIT PÅ 4.328.000 kr
---
Oplyser på vegne af mange anmodninger om rest bilag,
At NYKREDIT ikke har mere, end hvad der er sendt sammen med bilag D.
Og bekræfter dermed 22-02-2018 til mail 21-02-2018 med oplysning
BILAG D

ER MODTAGET SOM DET SER UD HER , og ER MODTSGET 16-04-2009
At bilag D. (1093) som er underskrævet 10-07-2008 og som kun var til projekt 1. fra tilbud fra 20-05-2008, UDLØBET
At Jyske bank har sendt

et ændret

bilag D. til nykredit 15-04-2009.
I forsøg på at optage et lån til Projekt 1.som var kasseret udgået 2008
Hvilket Jyske Bank var fuldt bevist om, derfor FULDMAGTS MISBRUG.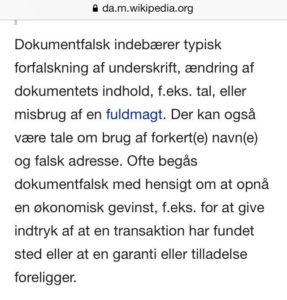 Er det familie medlemmer Anders Dam dækker over, eller hvad sker der, spiller de Dam og mølle, for ikke at svare
( Dette selv om tilbudet fra 20-05-2008 var udløbet 20-11-2008 og projektet i øvrigt var kasseret. )

Hej Jyske bank for at skærer ud i PAP, dette her står 06-05-2009 altså på tilbudet til det andet projekt fra året før.
Kan man hjemtage et lån
1. Hvis der ikke underskrives på hjemtagelse anmodning i Nykredit
2. Hvis der ikke sælges nogle bagved liggende obglationer for tilbudte lån 4.328.000 kr.
3. Hvis tilbudet er udløbet
4. Hvis tilbudet er bortfaldet, eller ej udbetalt, lån ej optaget
Dette er ikke rådgivning
og kan nemt besvares med et.
JA. ELLER. NEJ
Dette spørgsmål Stillede vi på havkatten,
da vi tænker, det er nemt for selv elever at svare på, også selv om havkatten ikke er bank uddannet.
Tænker ikke det kræver specialister
eller kloge jyske mænd 🙂 for at svare.
🙂
Er alle jyske banks advokater, på stikkerne, for et godt kup, uanset om det er lidt ulovligt ?
Behøver ikke at være bange for mig,
jeg er ret flink, ærlig og hæderlig
🙂
Kort fortalt
5. Jeg får et tilbud,
6. og vil ikke hjemtage dette tilbud.
7. Får en anden form for lån, og har også lidt selv.
FAKTA – Fordi man taler og gør bilag klar hvis et projekt skal igangsættes, men ikke bliver det, udløser ikke nogle betalings forpligtelser, heller ikke selv om jyske bank retter i bilag og misbrugt fuldmagter og garantier. Så ved ikke hvad jeg vil, ved jyske bank noget ? Kunden ikke selv ved.
Beder om et andet, og nyt tilbud 1 år efter det første tilbud, som udløb ca. 5 måneder tidligere, Uanset hvor meget jyske Bank normalt lyver oer for deres kunder, så er det forkert at lyve, men jyske bank er ligeglade med om deres kunder, opdager bedrageri, der bliver jo født nye og uvidende kunder hver dag
————
Hvis jeg nu fortrød
8. Kunne jeg så når at hjemtage, det første lånetilbud som et lån efter 20-11-2008
9. Selv om tilbudet er udløbet, og tilbudet også er bortfaldet,
Tænker stadig på første tilbud, det var jo bankens super tilbud med renter bytte og alt det der.
Nej joker, ville ikke have det, så skulle jeg jo også have et nyt tilbud på super rente bytte 🙂
Hvis det stadig er noget banken anbefaler deres kunder, men Jyske Bank ville ikke svarer på havkatten, og blokerede Carsten lige som Lund Elmer Sandager advokater også blokerede Carsten på facesbook, Jyske Banks egne advokater syntes ikke mine spørgsmål inderholder noget nyt, og henviser til tidligre svare, som ikke inderholder svar på spørgsmål.
Mvh Carsten
At Jyske bank forsøger at sammenblande
2 projekter og 2 tilbud !
Laver 2 rente bytte, til projekt 1. For tilbudet 20-05-2008
Selv om kun den første er aftalt for projekt 1. og i øvrigt er blevet lukket 30-12-2008
Hvis ellers tilbud af 20-05-2008 blev optaget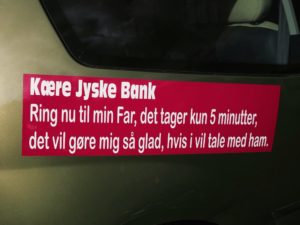 OPRÅB TIL JYSKE BANKS DIRIKTION & LEDELSE. CEO ANDERS DAM
ØNSKER AT FÅ TALT OM DENNE HER LILLE OG UBETYDLIGE SAG.
ANDERS VI TO KAN DA GODT MØDES, OG ER DET KUNDEN SOM MISFORSTÅR BILAG, SÅ HJÆLP DA.
En meget flink kunde som ikke giver op i jagten på sandheden.
VI MÅ TALE SAMMEN ALT ANDET ER DA FOR ÅNSVAGT, der er så meget at tale om.
Ja selv flere virksomheder sammenblander Jyske Bank.
DET ER FOR MEGET AT JYSKE BANK NÆGTER AT TALE MED OS
§ 4. Kommer antagende svar for sent frem, anses det som nyt tilbud.
---
Hjælp os med et bidrag, kan indsættes
På Reg. 5479 Konto. 4563376 Mærk: svig i jyske bank
HJÆLP OS I SVIG / FALSK RETSSAGEN MOD JYSKE BANK
Der er meget mere end du kan læse her.
Men mød gerne op i retten Viborg og lyt, på fremlæggelsen.
---
🙂
LAVER
JYSKE BANK
BEDRAGERI / SVIG
OG
DOKUMENTFALSK / FALSK
MISBRUGER FULDMAGT-ER
?
JA SIGER DEN LILLIE FAMILIE FRA HORNBÆK
---
JYSKE BANK SIGER SELV
AT JYSKE BANK OVERHOLDER ALLE REGLER OG LOVE
ER EN HÆDERLIG, TROVÆRDIG OG ÆRLIG BANK
MED ET GODT FUNDAMENT
---
DET ER DA DEJLIGT AT KUNDERNE TRYGT
KAN STOLE PÅ JYSKE BANK.
---
En dagbogs fortælling i humor.
En stædig Bank
uden for rækkevide
&
En mindst lige så stædig familie.
MEN SOM DOG
Rækker hånden langt ud mod Jyske Bank
---
En fantastisk historie, fra den virklige verden.
Sagen bør ligge i jyske banks undervisnings pogrammer.
SÅDAN SKAL DU IKKE BEHANDLE DINE KUNDER.
🙂
Kun for at få kontakt, og gennemgået de kriminelle forhold med jyske bank.
🙂
Så lad nu være at lege de 3 aber.
IKKE SE HØRE TALE
---

124 tusende OPRÅB TIL JYSKE BANKS DIRIKTION & LEDELSE. CEO ANDERS ///. MON IKKE OGSÅ I SKULLE KIKKE LIDT PÅ VORES SAG OGSÅ.
–
Lad os nu få talt om det, og se hvem der snød eller bedrog hvem.
ANDERS VI KAN GODT MØDES, OG ER DET KUNDEN SOM MISFORSTÅR BILAG, SÅ SIGER VI DA GERNE UNDSKYLD, UDSKYLDER DU OGSÅ GERNE ANDERS ?, HJÆLP OS NU, DET HER ER LIDT KEDLIGET
Er det Jyske banks Ledelses ønske.
At den danske befolkning. skal miste deres tillid, til banken, ikke kun til Jyske bank
men også til de øvrige Danske banker, for kan jyske bank behandler og svindle deres kunder på denne måde, kan andre banker jo også, jyske bank lægger jo bare stilen.
HVORFOR Jyske bank nægter kunder dialog, om et falsk lån, og så lige et par andre småting, det kan vi ikke få svar på.
KUNDERNE HER GIVER IKKE OP, I DENNE KONTAKT ANNONCE TIL JYSKE BANK
KÆRE ANDERS DAM TAL NU MED OS
–
Vi er en meget flink famile, som ikke giver op i jagten på sandheden.
VI MÅ TALE SAMMEN, ALT ANDET ER DA FOR ÅNSVAGT, men jyske bank er jo en anderleds Bank, og når man har 4 milliarder i overskud, skal banken jo finde andre metoder end bare gebyre, for at vride jyske Banks kunder for penge, jyske bank viser gerne, at de. er også anderleds, derfor passer vi godt sammen, når vi har brug for bank rådgivning vil vi naturligvis spørge ærlige jyske bank. Ps ring gerne 22227713 / 40333400 så er vi klar til dialog
---
🙂
---
🙂
Gratis Hjælp til dig, som bliver snydt eller bedraget.
🙂
I det omfang det er muligt, tilbydes du hjælp til at knække koden.
🙂
Hvis der er fusk med i spillet, eller fusket med bilagende.
Så lad Carsten hjælpe dig.
🙂
Han er en der ikke bare giver op, hvis noget skal undersøges og der er fusket
Så er Carsten ret god til at finde de fejl, andre ikke ser.
SOM SVINDEL OG BEDRAGERI EKS. DOKUMENTFALSK
🙂
---
HVOR MEGET SVINDLER JYSKE BANK.
Vi har undersøgt 1 kundeforhold, og blev ret chokeret over det som jyskebank
Lavede af FUSK MED BILAG.
🙂
Og andre små finurligheder, som Casper Dam Olsen beskyldte Carsten for i 2012
Da jyske bank ville slagte familien, efter banken udsatte dem for SVIG OG FALSK
og
Grundet jyske bank bedragede familien og ville tage alt fra dem
Deriblandt alle domæner som denne her side. Banknyt.dk den ville jyske bank også have fat i.
GLEMMER ALDRIG DA Casper Dam afkrævede mere sikkerhed,
og efter en afkrævet underskrift på et ejerpant 500.000 kr.
stak Casper fingren ned i papiret og nærmest grinede hoverende,
se jeg har også taget pant i dine domæner.
Casper har gjort det godt for jyske Bank.

OPRÅB TIL JYSKE BANKS DIRIKTION & LEDELSE. CEO ANDERS DAM
ØNSKER AT FÅ TALT OM DENNE HER LILLE OG UBETYDLIGE SAG.
Vi blev sendt til afvikling af jyske bank, og mistede for millioner til spot pris,
alt sammen grundet at jyske bank udnyttede at jyske bank lavede bedrager / svindel
Bare fordi Jyske bank nægter kunde dialog, om et falsk lån, og så lige et par andre småting, sopper ikke familien
KÆRE ANDERS DAM TAL NU MED OS
Jyske bank vil ikke tale med kunden, efter banken blev oplyst at var blevet opdaget
Anders Dam blev bekendt med at Jyske bank svindlere 25 maj 2016 og frabad sig herefter henvendelser 31 maj 2016
FÅ SAGEN FORKLARET I RETTEN
MØD OP OG HØR HVORDAN BANKEN TJÆNER OGSÅ DERES PENGE
VED HJÆLP AF DOKUMENT FALSK GROV UDNYTTELSE, KORTSAGT BEDRAGERI.
🙂
---
Det mest normale i jyske bank er dårlig rådgivnig.
AT JYSKE BANK LYVER OG ER UÆRLIG.
Beviser vi for dig i retten.
Kom med til retsmøde, og hør jyske bank svare på alle spørgsmål.
🙂
Frem til jyske bank skal forklare sig i retten.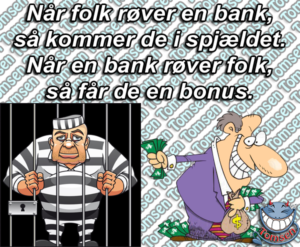 Spørg dig selv, hvorfor jyske bank ikke vil svare de kunder.
Som opdagede at jyske bank laver bedrageri
Det er jo ikke forde vi ikke har prøvet at få dialog.
---
Ps.
HUSK OPTAG ALTID DINE SAMTALER MED JYSKE BANK
DA JYSKE BANK ENTEN IKKE HUSKER SÅ GODT.
ELLER AT JYSKE BANK BARE LYVER BEDRE.
---
Som eks. det jyske bank oplyste til deres kunder.
-1-
Som til de 10.000 vis af kunder ved rentebytte Swap
-2-
Som til 10.000 vis af kunder ved hedge invest
-3-
Som sikkert også til 10.000 vis af andre kunder, der vil opdage at superlån,
nok ikke er særlig super, om 5 – 7 års tid.
Når renten hæves og holder en grådig jysk bank kun har sat flere gebyrer på.
🙂
Husk Lund Elmer Sandager advokater gerne lyver i retsforhold,
Så har du brug for at din advokat lyver i en retssag. Kontakt Lund Elmer Sandager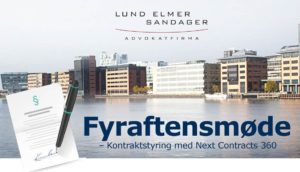 Lund Elmer Sandager
i har en advokat Philip Baurch som partner, må Lund Elmer Sandager gerne lyve, for at skuffe i et retsforhold.
Vi ved at Advokaterne I Lund Elmer Sandager har deres egen Lovbog, men ved ikke hvad i selv har vedtaget, her kender vi kun den forstålige lov der gælder for folket.
ØNSKER DIALOG SELV OM LES.dk BLOKERE EN PÅ FACESBOOK, SÅLEDES, LUND ELMER SANDAGER IKKE KAN SE ANMÆLDELSER.

---
VI HOLDER
STADIG PAUSE
OG LADER OP.
---
Men læs nu her JYSKE BANK
Finder i fejl I tekster så skriv straks, så vi kan få rettet eventuelle fejl, og vil beklage fejlen.
Anders Dam & Co.
🙂
---
2 februar 2018 kom der mere frem.
Altså flere bevise på at
jyske bank har lavet dokument falsk.
---
Husk gratis hjælp i bedrageri undersøgelser
se længer nede.
---
🙂
Her ved hjælp fra Nykredit's Bilag D.
🙂
At jyske bank har ændret i bilag og bruger dem
( Ja det er flere bilag )
Til andet end de var aftalt til
---
Vi har netup 21-02-2018 skrevet til nykredits Advokat Søren.
Har i det fremsendte fra Nykredit Bilag D
som blev underskrævet vedr tilbud 20-05-2008
Kunne regne ud at den er fremsendt fra Jyske Bank i mail 15-04-2009 til Nykredit
Og at det er jyske bank der har rettet i bilaget.
NYKREDIT har ikke den mail dette bilag D var vedhæftet
Lige som det er brugt i forbindelse med tilbudet, til det andet projeck til tilbud 06-05-2005
Hvis dette er rigtigt behøver du ikke at svare,
og jeg tager dette som bekraftigelse. på at det er sandt rigtigt.
---
🙂
Det er altså helt klart
Dokument falsk.
🙂
Din advokat Morten Ulrik Gade har fået en kopi, med lidt mere forklaring.
Tak til Nykredit Mette E for bilag D.
Vi har anmodet om at de sende resten, desvære er resten blevet makuleret, og væk.
NYKREDIT har valgt nu ikke at svare, selv om Nykredit er rykket
Det var sikkert en fejl at Nykredit afleverede Bialg D. 🙂
NYKREDIT HAR NU SVARET 21-02-2018 Advokat Søren H
at Nykredit ikke vil udlever mere, og at Nykredit har hjulpet rigtigt meget.
🙂
Bilag D. ses udleveret som et uheld, skulle ikke have været udlevert
Det skal siges at vi i perioden 28-08-2013 til 24-11-2015
skrev til Nykredit nok 30 gange
uden at få et enste svar,
Nykredit Nød godt af ikke at svare, og hævede i perioden renter og 3 % i bidrag for alle de penge banken
var over 2 år om at ville modtage, efter Nykredit sagde at Nykredit ville have dem.
DET KOMMER DER MERE OM I BOGEN
Hvad gemmer Nykredit og Jyske bank ellers på
🙂
MEN DET STÅR HELT KLART NU, AT ALLE BILAG TIL PROJEKT 1. fra 2008.
Sikkert er misbrugt til andet end de var aftalt til.
Anders bare

Tryk på billed

, og læs brevet.
Vi giver gerne frokost, hvis du vil se, og tale om de forhold jyske bank udsætter deres kunder for.
Det er jo efterhånden blevet til rigtig mange. Ja undskyld ulovligheder.
DENNE SAG HANDLER IKKE OM DÅRLIG RÅDGIVNING
Som jyske bank ellers er godt kendt for.
MEN OM NOGET HELT ANDET.
Lidt som dette link.
JYSKE BANK
Tinglyser gæld i forkert matrikel.
:-)
---
🙂
Der er kommet andre og friske øjne på sagen.
Og det er ikke
Krtistian Ambjørn Buus-Nielsen vi mener.
HAN SKRIVER 19-02-2018 Såfremt retten ikke har modtaget underretning om advokat,
skal jeg opfordre til, at der meddeles et advokatpålæg til sagsøger, jf. mit brev af 24. januar 2018, med udeblivelsesvirkninger.
Krtistian Ambjørn Buus-Nielsen Lund Elmer Sandager
Vi meddelt har retten, at vi har fundet en dygtig advokat, som vel godt lige må sætte sig ind i sagen,
før LES.dk bliver kontaktet.